Homes for sale under $500,000 in the Mountain Area of Steamboat Springs.
There's no better address in Steamboat Springs (also known as Ski Town USA) than "Mountain Area." It's where everyone wants to be in the winter and with base area redevelopment plans well underway, summer mountain activities might soon rival the world class skiing Steamboat Springs is best known for. You would think being a next door neighbor to a world class ski resort might be cost prohibitive, but surprisingly there are some great single family home deals available.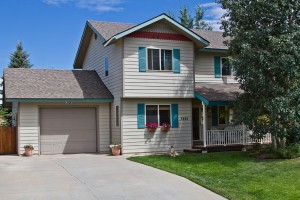 Presently there are 5 single family homes for sale under $500,000 in Steamboat Springs' Mountain Area neighborhood. The average price of the 5 homes is $428,880 and the average price per square foot is $274.38.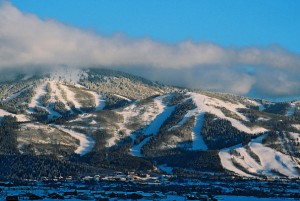 Steamboat's Mountain Area neighborhood is in demand for more than vacation home condos. Since June 1, 2011, there have been 4 single family home sales under $500K in the Mountain Area at an average sell price of $400,000 and average price per square foot of $204.00.
If you're looking to be where the action is centered in the winter time, and where summer activities might soon outnumber winter activities, the Steamboat Springs' Mountain Area is where you'll want to call home. Locals already think of it as a year-round playground where skiing champagne powder is a passion in the winter and mountain biking takes precedence in the summer…but all that is about to change as the National Forest Service is poised to allow a wider range of summer activities on National Forest land – which is what the Steamboat ski mountain is. So if it's a big playground in your back yard at a great price that you're waiting for…wait no longer; it's ready and waiting for you.
—For more information on buying real estate or questions regarding Steamboat Springs real estate  in Steamboat Springs, Colorado, feel free to call Charlie at 970-846-6435 or write me an email at: charlie@steamboatsmyhome.com
Thanks,
Charlie