Steamboat Year-End Real Estate Market Report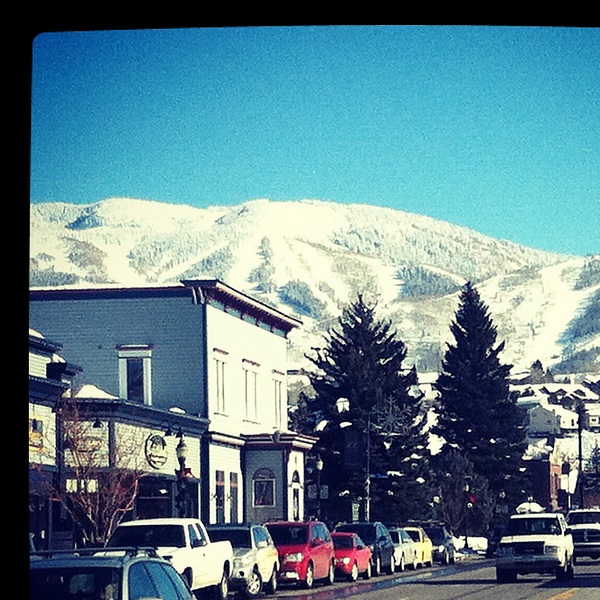 The first month of the new year started off with some heavy snowfall making for great powder days here in Steamboat Springs and it looks like more of the fluffy stuff is heading our way before the month is out. In true Colorado style though, we've enjoyed some beautiful blue skies between the snow storms.
As for the Routt County real estate market recap, we ended the year with a upswing of + 4.1% increase in gross volume and + 8.67% more transactions over 2012 despite a decline of – 53.21% in gross volume for the month of December. There were 110 transactions in December, which was – 15.38% less than December 2012, for a gross volume of $34M.
Here's what happened in 2013:
> Year-end 2013 dollar volume was UP +4.10% over 2012
> Year-end 2013 total transactions were UP +8.67%
> Average price for single family homes up +8% from 1 year ago (Routt County)**
> Average price for Multi-Family (condos & townhomes) down -7% from 1 year ago

> Average price for vacant Land in Routt County was down -19% from 1 year ago
**8% is an average which can be misleading. Here's more specific numbers: Fish Creek -11% / Old Town +5% / Mountain +2%.
Steamboat Springs' real estate market continued to see more transactions and more gross dollar volume for 2013 over the previous year. Additionally, the average price for single family homes continues to increase at a seemingly more sustainable pace than the drastic price increases we saw several years ago.
But housing experts say that more modest price increases are probably a good thing for the housing market. The rapid increases of the past are not sustainable.
Click here for the complete 2013 Routt County real estate report
National Real Estate Market Update
Mortgage rates are rising and home price increases are slowing.   The latest S&P Case-Shiller show National Home Prices posting a 13.7% increase in November 2013 from November 2012 and a 0.1% decline from the previous month. This marks the first decrease in home prices since November 2012. 9 out of 20 cities saw a slight increase in home value from October to November.
"While housing will make further contributions to the economy in 2014, the pace of price gains is likely to slow during the year," said David Blitzer, chairman of the index committee at S&P Dow Jones Indices.
Below is a graphic from the New York Times of six houses in six different markets across the US and how the real estate market trends in their metropolitian areas have effected their prices.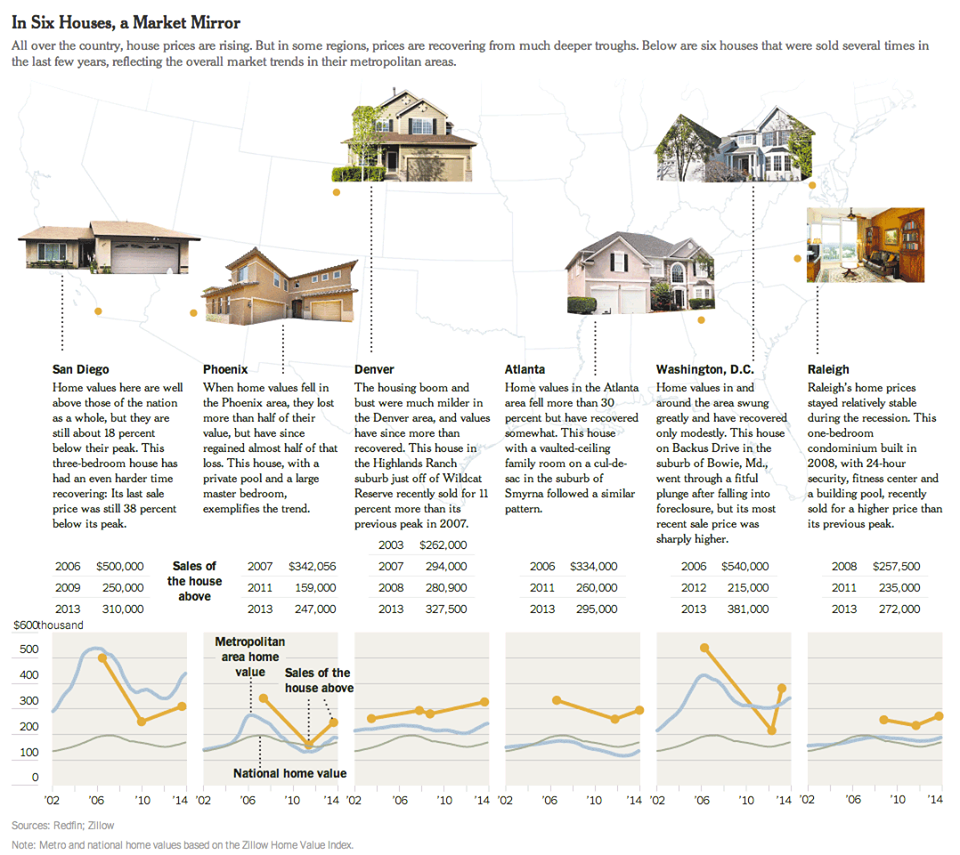 If you would like to learn more about Steamboat's real estate market and the lifestyle that we enjoy here, please contact me or follow me on Facebook, Google+, YouTube, Pinterest and Twitter. I am passionate about this community and real estate, let me show you why.
Regards,
Charlie
Want to learn more about me?
Charlie Dresen
Real Estate Associate Broker |Sotheby's
Local Knowledge | Global Exposure| Defining Service 
970-846-6435 | 
SteamboatsMyHome.com

Charlie@SteamboatsMyHome.com