Steamboat Springs Real Estate Report
To look at the Steamboat Springs and national housing statistics each month it's easy to get caught up in the dips and valleys. But if you step back and look at the overall picture, the housing market and home prices are holding steady. Home prices have climbed back considerably over the past couple of years and studies show that consumer confidence is growing as well. In fact, a recent survey by National Association of Realtors shows that vacation-home sales increased by nearly 30% in 2013.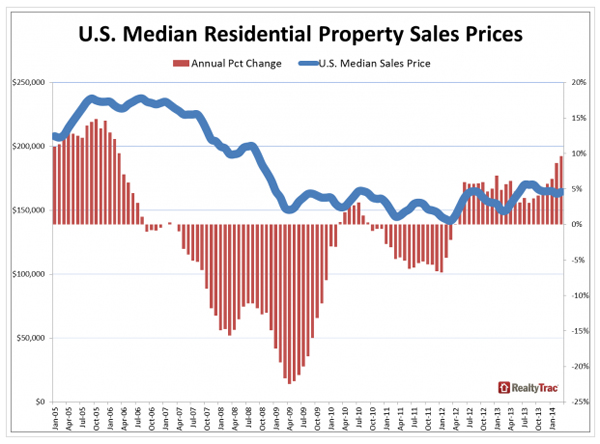 Local Steamboat Market
March was a good month for real estate transactions in Steamboat Springs, Colorado. Transactions in Routt County were up +30.99% over March 2013 for a total of 93 transactions. Even with the increase in transactions though, the gross volume came in at $39.9M which is -28.42% less the previous March.
You might assume less volume and more transactions mean dropping values. But that's not the case. Fractional sales are lumped into total transactions. So there was just a higher amount of fractional sales last month – which is common given the Steamboat ski season.
> 55% of transaction volume was under $500,000
> 31% of transaction volume was between $500,001 – $1,000,001
> 16% of transaction volume was over $1M
>   3 Bank sales
> YTD transactions are down -2.26%
> YTD dollar volume down -18.03% 
National Real Estate Market Update
The S&P Case-Shiller Home Price Index for Februry 2014 reported a slight decline in home prices over the previous month. All told, the 20-City Composite still shows a +12.9% increase over February 2013.
Sales of both new and existing homes are flat. Some experts blame the rise of mortgage rates last May on the current market weakness while others believe it is the consumer's difficulties in getting loans and concerns about consumer confidence that is responsible for the overall slowing.
Denver and Dallas remain the only two cities to have reached new post-crisis price peaks.
I wanted to post a video I made a year ago but still applies. Happy spring and mud season.

If you would like to learn more about Steamboat's real estate market and the lifestyle that we enjoy here, please contact me or follow me on Facebook, Google+, YouTube, Pinterest and Twitter. I am passionate about this community and real estate, let me show you why.
Regards,
Charlie
Want to learn more about me?
Charlie Dresen
Real Estate Associate Broker |Sotheby's
Local Knowledge | Global Exposure| Defining Service 
970-846-6435 | 
SteamboatsMyHome.com

Charlie@SteamboatsMyHome.com