Steamboat Real Estate Market Report
Routt County / Steamboat Springs
August was still a decent month for Steamboat Real Estate.  While the real estate Market Report shows transaction volume was down -10.70 % from August 2012, the Year to Date gross volume is still up +8.06 % over last year's gross.  On a transaction basis, August was down -21.01%, while the Year to Date is still up +8.00%.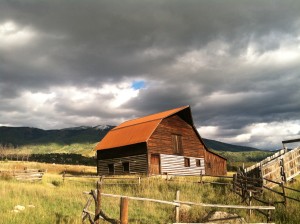 Looking at the numbers below, September was a great month for sales. That means July and August were busy months for properties going under contract.  Pending sales remain strong and inventory is dropping slightly.
Six month snapshot
Prices: Over the summer we saw inventories go up. With this increase in supply, prices were up slightly but not dramatically like we saw in the spring time.   Although the market report shows sales continue to be strong in Steamboat Springs, prices are leveling off and we're seeing more stability in the Steamboat real estate market.
Absorption Rate:
Healthy Real Estate Market = 6 months inventory
Buyer's Market = Above 6 months inventory
Seller's Market = Below 6 months inventory
(OLD TOWN / FISH CREEK / MOUNTAIN AREA)
All Price Ranges
SINGLE FAMILY HOMES = 8.7 months
TOWN HOMES = 8.9 months
CONDOS = 10.1 months
Under $500,000
SINGLE FAMILY HOMES = 2.5 months
TOWN HOMES = 5.4 months
CONDOS = 7.17 months
 $500,000 – $1,000,000
SINGLE FAMILY HOMES = 7.3 months
TOWN HOMES = 12.7 months
CONDOS = 29.8 months
$1,000,000 Plus
SINGLE FAMILY HOMES = 27.6 months
TOWN HOMES = 12.5 months
CONDOS = 42 months
Overall, we are a pretty healthy market leaning towards a Buyer's Market but for inventory under $500,000, it's a Seller's Market.
Who are the buyers of Steamboat Springs real estate and where are they buying?
Nationally
S&P Case-Shiller report for July, which tracks the health of the national housing market, reports that prices and value are up. Two are monthly statistics gathered from major metropolitan areas: the 10-City Composite and the 20-City Composite. And one reports on quarterly data based on the U.S. census divisions, The National Home Price Index.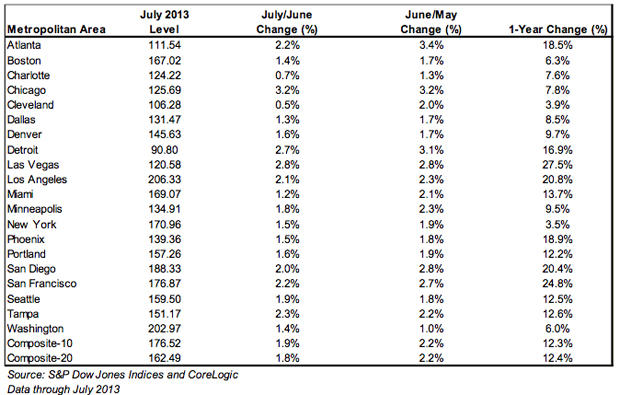 The latest S&P/Case-Shiller National Home Price Index, showed that home prices were up in all 20 cities.  It also posted a 12.4% increase in home prices in July 2013 compared to July of 2012.
Monthly, the 10- and 20- Composite Indices both saw an increase of at least 1.8% in July.
Click here to see the full Case-Shiller market report.
Please contact me if you would like to discuss the Steamboat Springs housing market. I'm passionate about Steamboat and real estate!
Regards,
Charlie
Charlie Dresen
Real Estate Associate Broker |Prudential
610 Market Place Plaza, Steamboat Springs, CO 80487