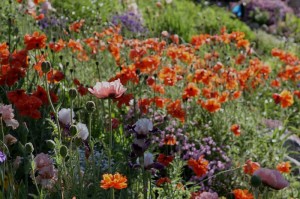 Another beautiful summer is in bloom in Steamboat Springs, Colorado, and what better way to enjoy the city than to take in the site of some of the most beautiful kitchens and high altitude gardens in town.  A special event and part of the Strings Music Festival, the 2012 Kitchen and Garden Tour features stunning kitchens and extraordinary gardens spread out across the valley at seven of Steamboat's finest properties.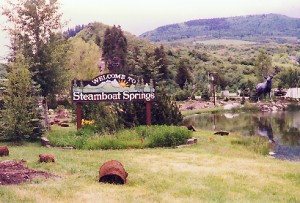 The event takes place on July 21, 2012, beginning at the Strings Music Pavilion with a light breakfast at 8:30 a.m. and continues with homes becoming available for viewing from 9:30 a.m. until 3:30 p.m. that afternoon.  Tour options include completely self-guided,  a 17 mile bike-it- yourself loop with support vehicles and the full VIP treatment, including the services of an air conditioned VIP bus, master gardener and door-to-door service, as well as lunch and a VIP goodie bag.
There will be live music from many of Steamboat's finest musicians at some of the tour stops, as well as an exciting new item on this year's tour agenda, a picnic lunch provided by Backcountry Provisions at an exquisite barn situated amongst 25 acres of alpine gardens.  And, if you're hesitant to head back home after your exhilarating kitchen and garden tour experience, go ahead and stay a few more days in some of the high-quality discounted lodging being made available to tour participants this year by ResortQuest.
Regards,
Charlie