Summer Running in Steamboat Springs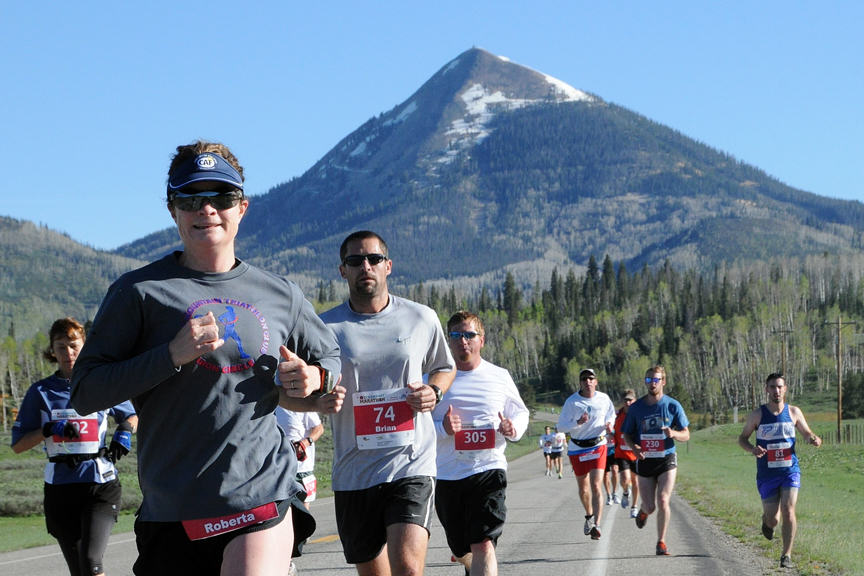 Even before the ski's and snowboards are stowed, many Steamboat Springs locals are preparing for the summer running season. Road or trail, full or half marathon, recreational or competitive, whatever your running preference the town has something for you. I guess its not that surprising when you think of how many outdoor and athletic oriented companies are based here – Big Agnes, Honey Stinger, Smartwool, PowerICE, and Point 6, just to name a few.
If you are local or if you are thinking of bringing your running shoes on your summer vacation, here's some events that might pique your interest:
Need some motivation? The Twisted Trails Beer Runs are a great chance to get a run in and enjoy a beer afterwards. Typically the run is about 3 miles on both the core trail and local area trails, depending on conditions. All ability levels are welcome as both a faster pace group and a slow group (including run-walk) set out.
The Steamboat Springs Running Series has 12 events in Summer 2016 ranging from fun runs to half marathons to 100 mile ultra's, in and around the Steamboat Springs area. Kicking off on May 7th with the Hayden Cog Run, the series begins with road running events then progresses to trail running events after the snow is gone.
One of the most celebrated events is the Steamboat Marathon (full, half, 10k and fun run) which will be held on June 5th, 2016. Last year Runners World listed the half marathon event in its Bucket List: 10 Destination Half Marathons. Beginning at Hahns Peak Village, runners follow the roaring Elk River past green fields and snow capped mountains, ending in downtown Steamboat Springs. Registration is required for all Steamboat Marathon events with the exception of the fun run, click here to register.

If you would rather try some of the local trails without doing an event there are lots of options. Emerald Mountain, Spring Creek Trail and Steamboat Ski Area are just a few of the more popular trails. If you'd like to try something different check out Stagecoach State Park, the loop of the reservoir on mostly gravel trails is around 11 miles. To the north of town and bordering the Zirkel Wilderness Area, check out Mad Creek Trail with its endless views to keep you motivated.
And if running isn't your thing, I'd be happy to give you some other suggestions. There is always lots to do in our wonderful town!
Regards,
Charlie
Charlie Dresen
Change Your Experience
Real Estate Associate Broker | Sotheby's
610 Market Place Plaza, Steamboat Springs, CO 80487