Test Drive Real Estate
We wouldn't buy a car before we actually drove it and had it thoroughly inspected. You need to sit in the seat, grad the steering wheel, look at the dash, and really experience what the car is all about. And yes, turn it on the take it for a spin. Either around the town on on the open road, we always test drive a car before we buy. So why not real estate?
Today, as high-end inventory grows, as a real estate agent I'm always trying different ways to stay top-of-mind in buyers and agents minds. It's all about exposure, marketing and reaching those buyers who might consider such a purchase.
"In markets where there is plenty of inventory, buyers are not afraid to take their time, do their research and ensure they feel they are making a good decision," said Stephanie Anton, president of the Luxury Portfolio International, a luxury real estate firm. "People are not going to overpay or make an emotional decision." N.Y. TIMES
Sure, real estate and homes are more personal than a car.  But the investment is much more substantial and thus test driving a home just makes sense. It might also be more of an inconvenience for a seller to vacate or prepare their home to be used by another family. But what a way to get a potential buyer engaged and emotionally connected to the home than to have them drink coffee as the morning sun comes up or have their kids play in the yard and really experience how the home truly lives. Maybe it's a night or two to experience the quiet setting. Or maybe it's experiencing the short walk to the ski-slopes, whatever it takes to get the buyers comfortable with the home, it's this experience that either will emotionally resonate with the buyer or now.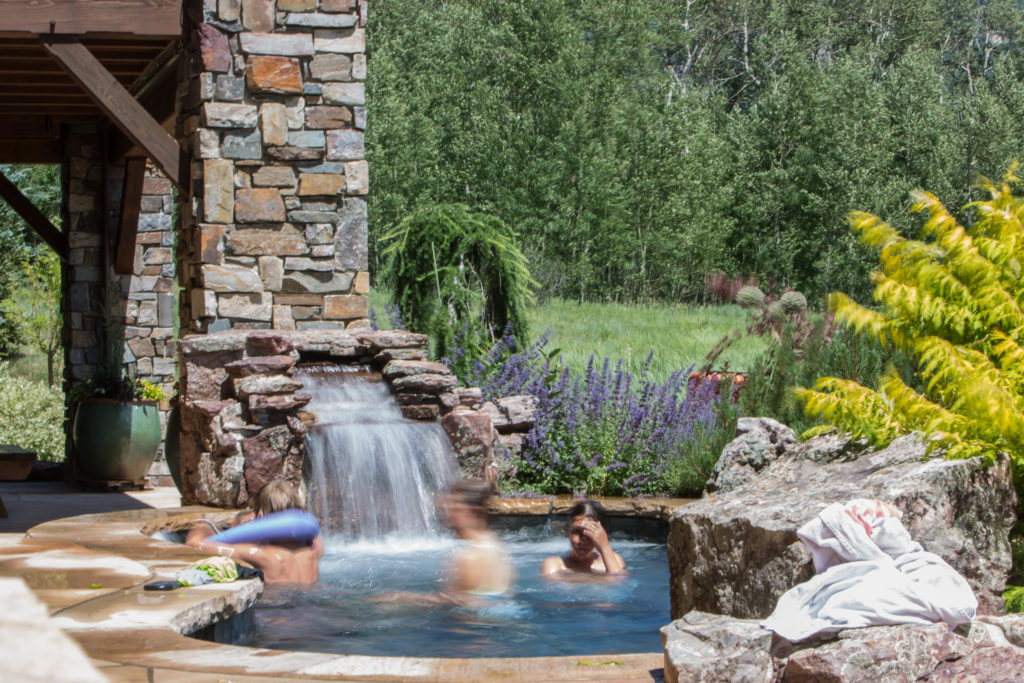 Kids playing in a built-in hot tub.
It's much more than a test drive with a car. But in the world of luxury real estate, a solid test drive for a night or two in the ski area condo or a ranch with a 1,000 acres, why not provide a buyer with a true experience.
BUT – there's no free lunch here. I could see potential buyers paying a premium for these stays and the rent would be credited back if a sale transpired. It's worth a shot. Don't forget, there's a reason sellers love their home. Why not let a potential buyer experience the same views, peace and amenities.
Click here to view the N.Y.Times article about renting before you buy.