Time's a tickin! Less than 5 weeks to closing weekend – April 10th is the last day of the 2015/2016 ski season here in Steamboat Springs! But until then, in true mountain style, we like to squeeze out every bit of fun we can get! Here's a preview:
In its 17th year, the Bud Light Rocks The Boat free concert series continues to entertain with its wide range of musical talents and festive atmosphere. There's a handful of concerts coming up and there is sure to be something for everyone. Try it out on March 12th with indie-rockers Magic Giant hitting the stage at Gondola Square between 3:30 – 5:30pm. Click here for the full list of upcoming performers!
Are you an outdoor enthusiast? The Yampatika Backcountry Film Festival, hosted in collaboration with the Winter Wildlands Alliance, is a collection of films produced by a diverse group of filmmakers, from all parts of the world. Fuel your passion for an active lifestyle and environmental sustainability on March 12th at the Chief Plaza Theatre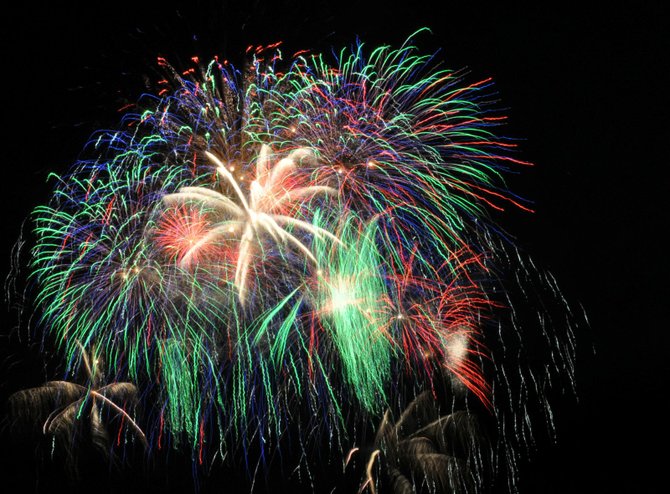 Steamboat Springs has hosted a number of fireworks displays throughout the winter and I say keep 'em coming! On March 17th come and celebrate all things green and Irish while watching the St Patty's Day Torchlight Parade and Fireworks at the base of the gondola. Ski off time is to be advised, check steamboat.com for updates.
March Madness is no longer limited to basketball! Between March 18th and 20th is the annual downtown sidewalk sales. Take a stroll along Lincoln Ave and find yourself a great deal on some winter gear you never even knew you needed!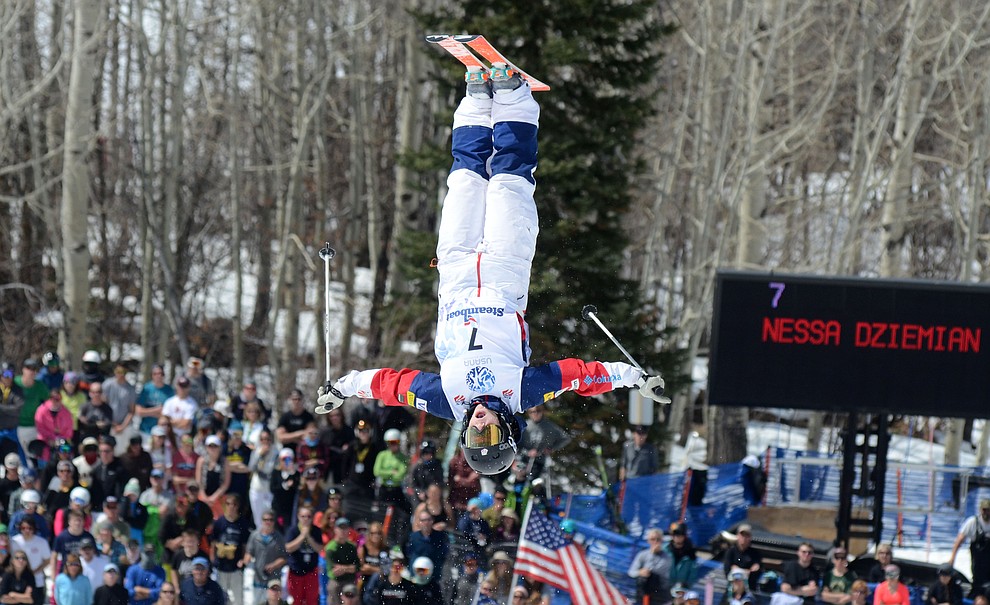 Steamboat Ski Resort hosts the 2016 US FREESTYLE SKIING CHAMPIONSHIPS  March 18th-20th, featuring the nations best mogul and aerial skiers. Come support our existing and budding Olympians and be amazed by what these athletes can do (and no doubt be inspired to have another lesson!). Below is a sample of events, view full schedule here.
FRIDAY, MARCH 18
10:00am: Women's Moguls Qualifications
12:00pm: Men's Moguls Qualifications
2:30pm: Women's Moguls Finals
3:00pm: Men's Mogul Finals
3:50pm: Moguls Finals
SATURDAY, MARCH 19
11:00am: Women's and Men's Aerials Qualifications
12:15pm: Women's and Men's Aerials Finals
3:00pm: Aerials Awards
3:30-4:30pm: US Ski Team Autograph Session in Gondola Square
SUNDAY, MARCH 20
10:00am: Women's and Men's Dual Moguls Training
11:30am: Women's and Men's Dual Moguls Finals
3:10pm: Dual Moguls Awards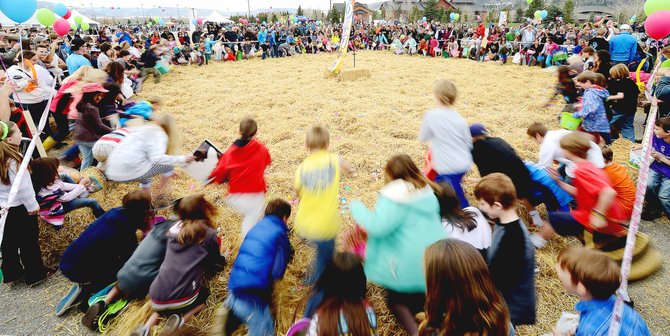 Saturday March 26th is the annual Easter Eggstravaganza! Sponsored by the Steamboat Christian Center, at 10am the Steamboat Springs Middle School car park will be turned into a pastel colored oasis complete with egg hunt, helicopter egg drop and giveaways. This is a fantastic family event that your kids will love!
The Toes on The Nose Surf Jam is a surf themed rail jam for both skiers and snowboarders: judging will be based on style, individuality, and crowd response. If you are interested in participating, click here to register. Otherwise come along on April 3rd to cheer for some outlandish outfits, and help decide this years winner!
Photo courtesy steamboat.com
On April 9th is one of Steamboats most anticipated annual events – the Cardboard Classic! Featuring homemade race "vehicles" constructed only from cardboard, glue, string, water based paint, duct tape and masking tape, and assorted decorations. There are multiple categories to be judged on including most creative, judges choice, and of course the winner of the race itself. This unique event is entertainment for all ages and is held at the base of the Steamboat Ski Area. Viewing and judging is between 10-11am, racing begins at 11am with the awards ceremony to follow. Pre-registration is required.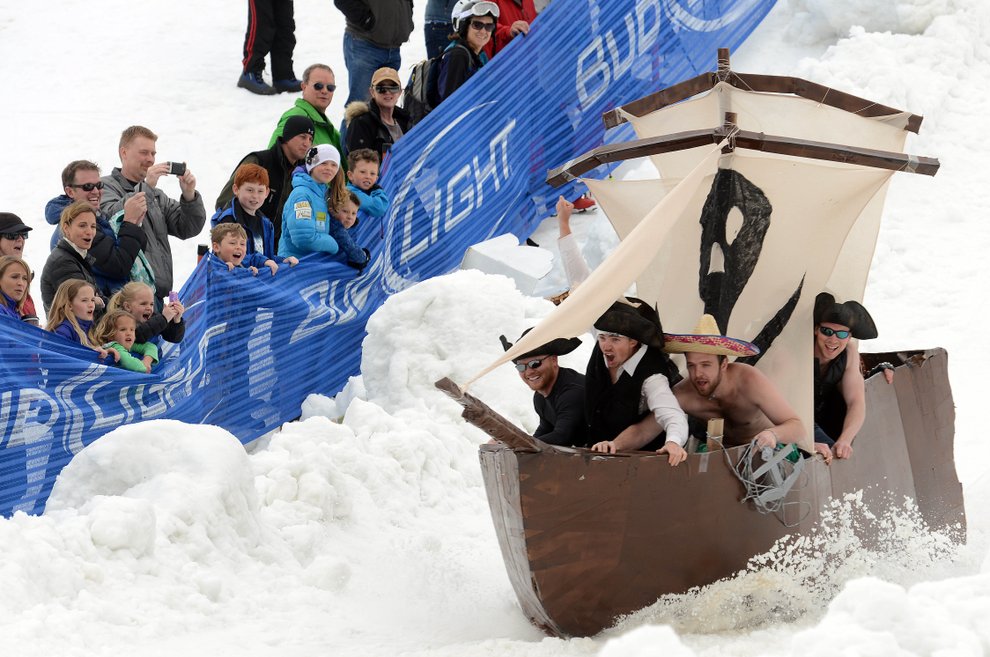 April 10th is the seasons grand finale: Get wet and wild with the annual pond skim at 1pm then dry off at Gondola Square with the last free concert of the winter. Legendary jamgrass pioneers Leftover Salmon will be rocking the stage and we hope to see you there!
So remember time's a tickin, less than 5 weeks to get out there while the Steamboat Ski Resort is open! Enjoy your spring and don't forget if you are in Colorado on March 13th to spring forward your clocks!
Regards,
Charlie
Charlie Dresen
Change Your Experience
Real Estate Associate Broker | Sotheby's
610 Market Place Plaza, Steamboat Springs, CO 80487