A Very Steamboat Halloween
One of the things that makes Steamboat special is the sense of community fostered here. And one of this community's favorite times of year is Halloween. You won't find us in our neighborhoods knocking on doors on Halloween night though. We, and I mean ALL of us whether you have kids or not, will be at the Downtown Halloween Stroll on Lincoln Avenue. That's where, for over 30 years, our community has gathered to trick-or-treat at downtown businesses. Men, women, children and dogs congregate in costume and celebrate on Lincoln Avenue, which is closed for the event. See all real estate for sale here.
Downtown Halloween Stroll schedule:

Ages 6 and younger are encouraged to take part in the Stroll from 5:00-5:30p.m.
Ages 7 and older are welcome from 5:30-7:00p.m.
The new fire-breathing dragon, Phoenix, will make an appearance at the Downtown Halloween Stroll as well. We missed the "old" dragon at this year's 4th of July Parade so we are excited to have a new and improved version back in our community. Thanks to the Holthausen's for sharing this amazing creature with us.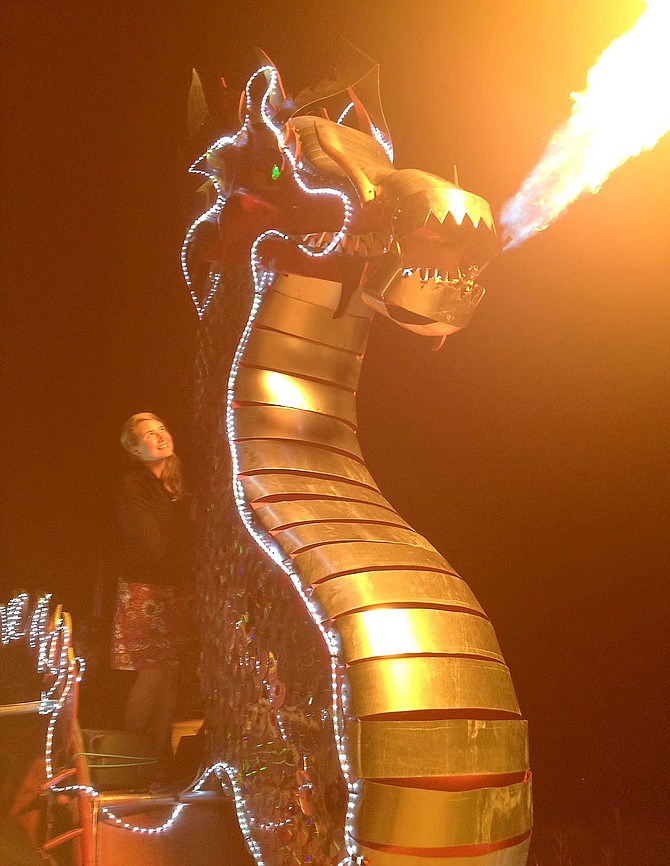 In addition to the Downtown Stroll, these spooky events are happening:
Scream Contest, 6p.m., at the Chief Theater in partnership with the Steamboat Springs Arts Council
Free Family Movie, after the Stroll, at the Chief Theater
Free Horror Movie for adults, after the Stroll, at the Chief Theater
X-Screamboat Haunted House, 6-10p.m. Thursday & Friday, at Colorado Mtn College, $15 admission
Adult freight and late night fun takes place at just about every watering hole in town
In case you were wondering, the tradition of door-to-door trick-or-treating is alive and well in some Steamboat neighborhoods. They just organize them to take place on a day other than Halloween so everyone can be a part of Steamboat's Downtown Halloween Stroll.
Happy haunting,
Charlie
Real Estate Associate Broker | Sotheby's
610 Market Place Plaza, Steamboat Springs, CO 80487