Video Available in the Steamboat Springs MLS
Last week, the Steamboat Springs, Colorado MLS activated a new feature called the "video" field. This enable real estate agents to hotlink a video within the MLS to be populated all over the world. This is huge.
What's the big deal you ask? Well, with over 90% of people looking for real estate online, now these buyers can view a video of a property. That is if the real estate agent utilizes video.
These buyers can now visualize themselves in their new home before they even step into it. They can see the layout, the actual sizes of the rooms and really get a sense of the home. It was just a few months ago the Steamboat Springs MLS only allowed 8 pictures. Now we can load 20 pictures into our listings. More quality pictures and video equals more exposure. And more exposure has been proven to help properties sell faster and for more money.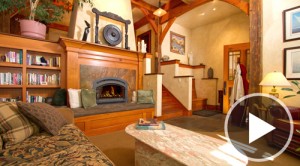 With video you bring the home, townhome, or condo to the buyers. Many buyers don't want to drive around to look at properties. So I bring the properties to the buyers. Buyers get a real sense of what the property is like from watching a video online. They might be in Chicago, Austin, or Miami, but they are watching my listings from Steamboat.
Today, the Steamboat Springs MLS allows both 20 pictures and video to be linked to listings. Yet only a handful of agents are using video today. Video is truly the future of marketing real estate. It's used in major cites and now it's enabled in the Steamboat Springs MLS. Real Estate videos are here to stay – press "Play" today.
Selling Real Estate, one client at a time.
Regards,
Charlie