Steamboat Real Estate Market Improves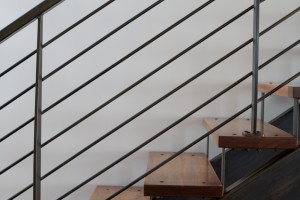 Real estate absorption rate is the rate at which properties are sold in a given area. The numbers below shows how many months of available inventory we have here in Steamboat Springs. As you see, the tends is going down. That is a very healthy sign that the real estate market is improving. Only condos sales did not improve.
Single Family Homes = 136
• December 2011= 9.71 months
• January 2011 = 15.9 months
• December 2010 = 13.4 months
Townhomes / inventory = 134
• December 2011 = 10.3 months
• December 2010 = 18.0 months
• November 2010 = 20.2 months
Condo / inventory = 344
• December 2011 = 22.0 months
• December 2010 = 22.3 months
• November 2010 = 23 months
Real estate absorption rate: There are currently 136 single-family homes for sale in and around Steamboat Spring (Downtown, Fish Creek, Mountain, Strawberry Park, & West Steamboat). From mid- November to mid- December, 2011, 14 homes sold in these Steamboat Springs areas.
If you take the current inventory of 136 homes and divide that by how many homes closed in December (136/14), you get 9.7 months. That means if the current inventory stayed the same – meaning no other homes were put on the market, and the rate of closed sales remained the same, it would take 9.7 months to deplete or sell the existing homes. Or an absorption rate of 9.7.
A healthy or normal real estate market would be considered between 5 – 6 months of inventory. If there is 1 – 4 months of inventory, it is considered a seller's market. If there is more than 7 months of inventory, then it is considered a buyer's market. Steamboat Springs is in a buyer's market and has been for a few years. But inventories are reducing and this is great news for real estate owners.
Why is it important to know the absorption rate?
For those sellers:
If you are looking to sell your Steamboat Springs home the absorption rate will help you determine where you should price it for a quick sale. For example, say you are thinking about pricing your home at $450,000 and I calculated the absorption rate for homes priced between $450,000 – $500,000 was 14.3 months. But homes priced between $400,000 – $449,000 had an absorption rate of 10.2 months. If you were looking for a quick sale, you might price under $449,000. However, if you weren't in a hurry and were prepared to wait, you might price over $450,000.
For those buyers:
If you are looking to buy a Steamboat Springs home, knowing absorption rate may help you negotiate a better deal. Let's say you are looking at two homes. One is in Fish Creek with an absorption rate of 10 months. While the other is located West of Steamboat with an absorption rate of 15.1 months. You may decide to purchase the home in West Steamboat because the seller may be more negotiable on his price because inventory is moving slower there. Conversely, lower absorption rates might designate a more desirable area. Thus, if these trends continue, a lower absorption rate area might increase in value faster.
Absorption rate is an important indicator of what is going on in your market and should not be overlooked. As in the examples above, the absorption rate can vary from city to city, neighborhood to neighborhood and even from one price range to another.
It's still a buyers market but if this trend continues, our real estate market is showing great sign of improvement.