Yikes – Let's NOT listen to what the neighbor says . . .
Dear Seller – don't always listen to what "the neighbor" told you about real estate.
Don't always listen to what "the neighbor" told you about real estate. As a realtor, it's my job to know what's on the market, what has sold, what the prices are, and generally everything there is to know about real estate in Steamboat Springs, Colorado.
Often, I go for a listing presentation and the owner brings up a piece of information they heard from a neighbor.
• "Don't worry about cleaning up. If they can't imagine what the house looks like without your stuff out, that's their problem."
• "You don't have to leave for showings. It's helpful if you're there to answer any questions."
• "Just tell then to show it between 2-5 on the weekdays"
• "Just put the dogs in the garage. Buyers don't need to see in there, all garages look the same."
• "You don't need to paint the interior. If they don't like lime green walls in the living room and canary yellow in the dining room, they'll paint anyways."
I'm sorry, but isn't your goal to sell your property in Steamboat Springs and not just list it For Sale?
• "Clean up. Buyers can't see through clutter. We need buyers to envision themselves living there, not you?"
• "LEAVE! Please, leave for showings. Give Buyers and their Agents room and time to view the house and talk. They won't feel comfortable discussing concerns or their interest if you are there."
• "Buyers shop when they want to. Be flexible on showings. Why limit a potential buyer when there are so few these days."
• "Take the dogs out or crate them. Every area of the home needs to be accessible during showings."
• "Let me give you some suggestions on colors and where to get paint at a good price."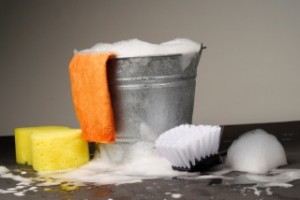 In order to sell your Steamboat Springs real estate, we need do everything we can to make your home shine. There's a lot of inventory right now, not doing everything in our power to make your home show well is going to hurt you. So lets work together to get your home in top showing condition and keep it that way.
—For more information on buying real estate or questions regarding Steamboat Springs real estate or renting a home in Steamboat Springs, Colorado, feel free to call Charlie at 970-846-6435 or write me an email at: charlie@steamboatsmyhome.com.
Thanks,
Charlie