You love Steamboat Springs, Colorado. But not sure about buying real estate?
You're not alone. Many people visit Steamboat Springs and fall in love with the surrounding area. And many people pick up a  Homes & Land and start dreaming. Maybe it's primary home, a second home, or a small condo to call home, either way, your heart is telling you that, "I'd like to spend more time here and maybe buying some real estate makes sense.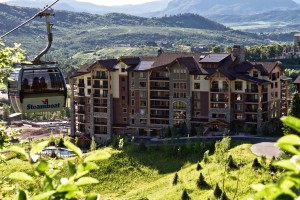 Here are several questions to think about that would help me get more familiar with what it is you're looking for or if buying real estate makes sense for you.  I always like to make sure my clients are knowledgeable about Steamboat Springs and the surrounding area so we're able to better pin-point the perfect property for you.  There's nothing worse then buying some real estate and only finding out later that you'd rather live in a different neighborhood. Or maybe you really wanted an income producing condo rather that townhome that needs the lawn mowed. I believe in education, information and buying right the first time. So, what makes sense for you, think about the questions below:
Type of property: Single family, town home, condo?
Price range?
Location. What sort of things do you like doing in Steamboat Springs?  Do you want to be closer to the mountain for skiing, hiking and biking? Or would you prefer being closer to downtown for opportunities, restaurants, night life, shopping, on the bus line, near open space and parks, walking distance to pools, fishing, etc. Or maybe you want space. You want to sit on your back deck and listen to the wind blowing the aspen leaves or the creek down below you.
Primary use of property. Will this be a primary home, secondary home, investment property, etc. Do you want to gain income from the property by renting it out?  When would you use this property?  Are you a skier and use it just in the winter. Or maybe you fell in love with Steamboat because of the summers and the clean crisp air. That's important to know and will help me advise if buying real estate makes sense and what type.
Condition of property. Do you like newer construction with no maintenance of something that is a little dated that might need a little attention?
The feeling of a place: Do you like natural light, views, taller ceilings, larger open areas, or something else.
And if you don't know the answer to these questions because maybe you're not that familiar with Steamboat Springs, we can address that too.  We can always talk on the phone prior to you arriving. You can always learn a little more about Steamboat Springs by watching a few of the videos I've made of the area. They are here:
Click the specific area and watch a video on that area:    https://www.steamboatsmyhome.com/steamboat-springs-areas
Here's a video about all the things to do in the summer: http://www.youtube.com/watch?v=t11wCb-xnUM
And one on fishing: http://www.youtube.com/watch?v=ORSf2CCLW88
—For more information on buying real estate or questions regarding Steamboat Springs real estate or renting a home in Steamboat Springs, Colorado, feel free to call Charlie at 970-846-6435 or write me an email at: charlie@steamboatsmyhome.com.
Thanks,
Charlie