Artisan Steaks in Steamboat Springs with Under Armour ties?
Smartwool, BAP, HoneyStinger and Sweetwood Cattle Company – Steamboat Springs, CO is home to all these great companies. So where does Under Armour come in?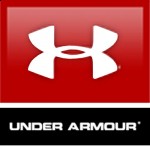 Under Armour is still headquartered in Baltimore, MD with no plans of moving west, but moving west is exactly what Ryan Wood did after he left Under Armour, a company he helped start back in the mid 1990's. Ryan settled in Steamboat Springs, CO, the town his Colorado based family used to visit frequently when Ryan was growing up. Trading meetings with Sports Authority and Dick's Sporting Goods for meetings with local restaurant owners and packaging companies at his Sweetwood Ranch just west of Steamboat Springs is a sweet change pace for Ryan.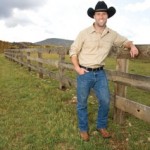 Ryan has a passion for giving back to the western heritage he grew up with and firmly believes that beef and agriculture are important for our culture – "the minute our country or our leaders say it's OK to let agriculture move somewhere else – when we quit making our own food – I think we have a real problem," says Wood. Expansion is already underway at Sweetwood Ranch with a new packaged beef jerky hitting retail shelves as well as being offered online as part of Sweetwood Cattle Co.'s thriving home delivery artisan American beef mail order business.
Like rapid expansion and passionate brand building at Under Armour, don't expect Ryan to rest on his laurels where his Steamboat Springs based Sweetwood Cattle Co. is concerned. Plans are underway for a guest ranch and perhaps sometime down the road, a venue for special events such as weddings and wine tastings…paired with artisan beef of course.
Yes, another Steamboat Springs entrepreneurial success story is in the making, and this one just happens to have another big success story on his resume already…which is another reason why you'll see Ryan smiling on the ski mountain every winter – he's surrounded by skiers wearing the Under Armour brand he helped build to over $1 billion in sales. Now his sights are set on building his Steamboat Springs artisan beef business. Anyone who knows Ryan is betting on a lot of mail order packages being delivered around the country with a Steamboat Springs, CO return address on them for a long time to come.
—For more information on buying real estate or questions regarding Steamboat Springs real estate or renting a home in Steamboat Springs, Colorado, feel free to call Charlie at 970-846-6435 or write me an email at: charlie@steamboatsmyhome.com.
Thanks,
Charlie