Case – Shiller report for August, 2010 reveal little changes for home values. Real Estate values are up slightly but remain relatively flat. Bringing it a little closer to Steamboat Springs, Colorado, the Denver home values were down 1.2%. Read more on the Denver Real Estate Home values click here.
Here are the 20 cities that make up the Case-Shiller report.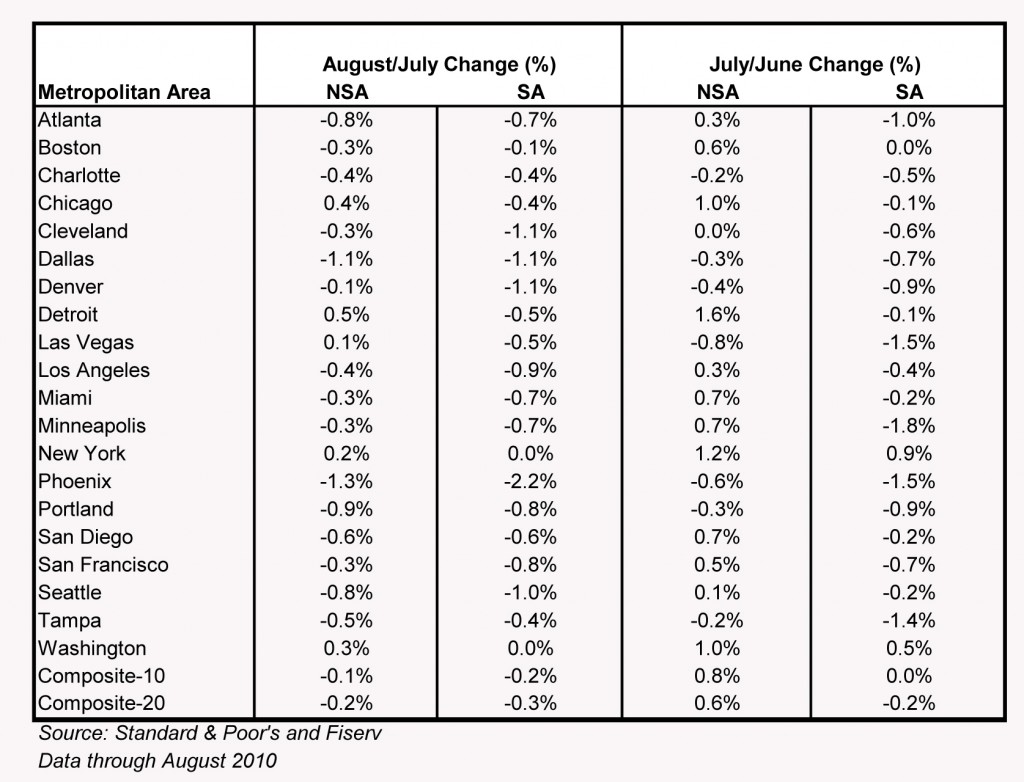 For more on this topic or questions regarding real estate in Steamboat Springs, feel free to call Charlie at 970-846-6435 or write me an email at: charlie@steamboatsmyhome.com. I will answer your post or email promptly with candid and informed answers. Click here to view all properties in Steamboat Springs in "real time" — This is one of the few real estate sites showing all foreclosed and all short sale listings in real time and updated every few minutes.