Downtown/Old Town Neighborhood in Steamboat Springs
If you want to be walking distance to fantastic restaurants, fun shopping, great music venues, fishing on the Yampa River as well as having close access to hiking, biking and cross country skiing trails then the Downtown or 'Old Town' neighborhood as it's known locally area is for you. It's also the center of many community attractions such as the Winter Carnival, July 4th Parade, Halloween trick or treating and other community events that happen throughout the year.
New mixed use buildings such as Howelsen Place, The Olympian, The Victorian and Alpenglow offer luxury condominiums right in the heart of Downtown. If you're looking for a single family residence, Old Town offers an eclectic mix of homes from historic to newly remodeled. Within walking distance you'll find the new Soda Creek Elementary School, a new state-of-the-art Public Library and the Old Town Hot Springs Health and Recreation Center.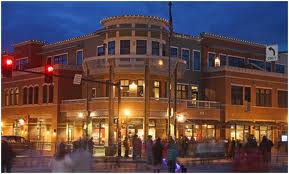 Typical Old  Town/Downtown residents are:
*  singles or couples without children living in the condominiums
*  families or long time empty nester residents living in the single family homes
*  a mix of full-time and part time residents with part time residents more prevalent in the condos
*  likely to be seen walking and biking to events conveniently located to where they live
The Downtown/Old Town area has the Yampa River on one side and spreads to Strawberry Park on the other. Howelsen Hill rises just across the Yampa River and offers its own year round attractions and amenities. The Downtown/Old Town neighborhood is a unique blend of urban conveniences combined with traditional, small town, western culture – when was the last time you attended a high school homecoming parade through your downtown streets or a rodeo across the bridge?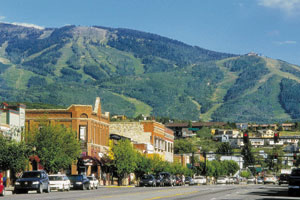 Prices vary considerably in this neighborhood as real estate includes new high-end condos, mature single family residences as well as remodeled homes with all the latest upgrades. Here's a snapshot of single family homes and condos in the Downtown/Old Town neighborhood. Prices range per square foot between $160.00 and $882.00 with an average of $343.00 per square foot for a home in the Downtown/Old Town neighborhood. Search the entire MLS or Steamboat foreclosures for price point comparisons.
—For more information on buying real estate or questions regarding Steamboat Springs real estate or renting a home in Steamboat Springs, Colorado, feel free to call Charlie at 970-846-6435 or write me an email at: charlie@steamboatsmyhome.com.
Thanks,
Charlie