Farm & Ranch to Table – Steamboat Springs Style
How to throw your own Steamboat-style BBQ using fresh, local ingredients.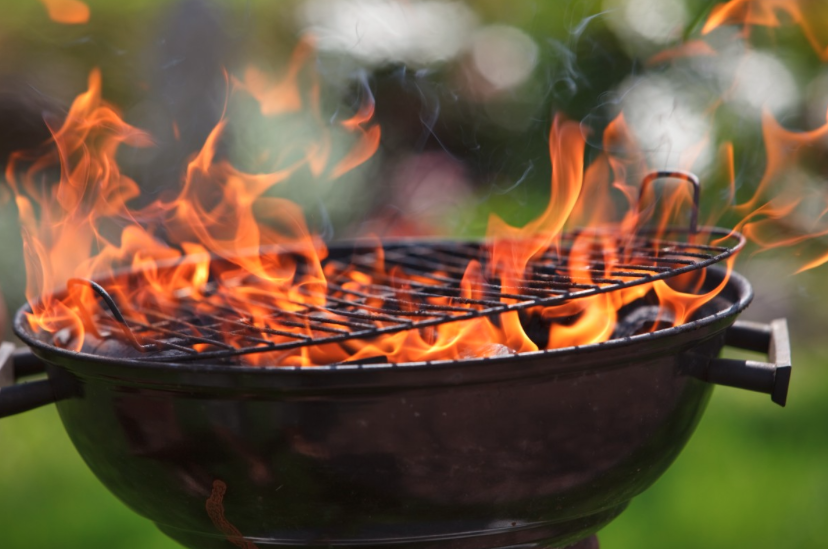 Coloradoans live for summertime – those 3-4 short months from June to September when fresh local produce is in abundance. But one thing we have year-round when it comes to fresh, local ingredients is meat. With several working ranches that sell product direct to market, it's a meat lover's dream when it comes to preparing some of the best quality meats available anywhere in the world. The best way to celebrate the bounty of seasonal produce and to let local ingredients shine is with a backyard summer BBQ. With the BBQ season upon us, we met up with local chef Lulu Cox, owner of Amuse Bouche, for some advice on how to create the perfect Steamboat summer BBQ.
"Plan your menu around what's seasonal," advises Cox. "When it comes to working with fresh local ingredients, I always say less is best in terms of adding things in or seasoning. Sometimes salt and pepper, maybe a little olive oil, is all you need to let the flavors shine."
Here are some of Lulu's easy professional tips on how to prepare the perfect summer BBQ, Steamboat-style.
#1) Start at the Famer's Market.
"You can easily put together a full BBQ menu at the Steamboat Farmers Market," says Cox. "Walk around and explore all the booths and don't be afraid to taste. Find what's seasonal and good, and plan your menu from there. You can get everything from fresh produce and meats from local ranches to cheese and fresh bread."
#2) Use local vendors.
"I use Yampa Valley Farms for Heritage Pork (see recipe below) if you want to do ribs or pork chops. Davis Family Farms out of Palisade has great produce and Sweet Pea Market also curates fresh produce from all over the region. Moon Hill Dairy is producing some really good cheeses right now and they also offer meat and ice cream. If you can't make it to the farmers' market, Elk Stone Farm is open to the public on Tuesdays and Thursdays. They make their own bread and have a huge assortment of produce."
#3) Less is best.
"A good quality meat only needs olive oil, salt and pepper on a really hot grill," advises Cox. "You lose the value of a nice quality meat with a lot of seasoning or sauce. Remember, never press on your meat because you lose your juices."
#4) Pro chef tip: Try a sous vide.
"Sous vide (pronounced sue-veed) means 'under vacuum' in French and is the process of vacuum-sealing food in a bag, then cooking it to a very precise temperature in a water bath. This technique produces results that are impossible to achieve through any other cooking method and delivers consistent restaurant-quality results. It's the best way to cook meat—once you try it, you'll never go back! I'll use the sous vide for my Heritage Pork BBQ Ribs (see recipe below) and then finish it on the grill for that nice caramelization, smokiness and grill marks. You can buy a sous vide for under $200."
#5) Make sides and salads that will hold up to warm temperatures.
"One of the biggest mistakes people make with their BBQ meal plan is to serve dressed salads that wilt or get soggy when they're sitting outside in warmer temperatures (warmed over potato salad, anyone?). It's best to avoid things like mayo and salad dressings with vinegar that will wilt your greens, and instead go for fresh ingredients that can be the highlight of the dish. I love to make Grilled Squash Salad (see recipe below) with tomatoes, basil and shaved Pecorino with nothing but a little garlic, salt, pepper and olive oil. Or I'll do a quinoa salad with black beans, cherry tomatoes, grilled corn and a chili lime vinaigrette."
#6) Brine your meats.
"The best way to make sure your leaner meats don't dry out on the grill is to brine them beforehand, which really tenderizes the meat. You can find brining recipes online, but the basic recipe is a combination of water, sugar and salt (1 gallon water, ½ cup sugar, ¾ cup salt). Submerge the meat in the brine for at least two hours. This works well for lean cuts like pork chops and chicken breast."
#7) Let your fresh ingredients be the star of the dish.
"Believe it or not, one of my favorite BBQ dishes is vegetarian. It's unexpected and delicious every single time. I do a Grilled Peach Flatbread [link to recipe below] with pesto and Pecorino cheese (parmesan and goat cheese works well also). You can put your dough right on the grill and it's really easy to make. It's a hit with everyone, from meat eaters and kids to vegetarians. And nothing says summer in Colorado like a ripe, juicy peach."
To learn more about Chef Lulu Cox, go to amusebouchechef.com.
---
LULU'S RECOMMENDATIONS FOR THE PERFECT STEAMBOAT SUMMER BBQ MENU:
Grilled Palisade Peach Flatbread 
INGREDIENTS
3 ripe palisade peaches
2-3 tbsp olive oil
Premade pizza dough (can be purchased at local grocery store or pizza shop)
Basil pesto (can be homemade or store bought)
1 cups arugula
DIRECTIONS
1) Quarter and grill 3 peaches with olive oil on a very hot grill for about 30 seconds each side to make grill marks. Remove from grill. Once the peaches are cool, cut into half so the pieces are thinner.
2) Heat grill to 500 degrees and put your cast iron skillet in the grill. Wait for it to get super hot.
3) Roll out your premade pizza dough
4) Add 2 tablespoons of oil to the pan and place dough in cast iron on grill- let sit for 5 minutes
4) Add basil pesto, peaches, and pecorino and cook with cover on grill for another minute or two, until cheese has melted.
5) Remove from grill, and garnish with arugula on top for a peppery, fresh bite.
---
Grilled Squash Salad 
INGREDIENTS
2-4 eight Ball squash
1-2 Heirloom tomatoes
Garlic
Olive oil
Chiffonade basil
Peccorino cheese
Salt
Pepper
DIRECTIONS
1) Cut squash into eighths, marinate in garlic, oil, salt, and pepper
2) Sear squash on a very hot grill so that you create grill marks but don't grill them too much that they become squishy.
3) Cut heirloom tomatoes into same size as squash
4) Chiffonde your basil (cut into slender ribbons) and shave your cheese with a vegetable peeler.
5) Mix all in a bowl with good olive oil, salt and pepper and serve, add a few more ribbons of basil and shaved pecorino to finish
---
Quinoa Salad with chili lime vinaigrette
INGREDIENTS
2 cups quinoa
1 can drained black beans
2 pints cherry tomatoes
2 ears grilled corn
½ cup olive oil
1/8 cup fresh lime juice
1 minced garlic clove
1 tsp honey
2 tsp salt, divided
avocado
cilantro
DIRECTIONS
1) Add quinoa and a tsp of salt to 4 cups boiling water, cover and simmer until water is absorbed
2) In large bowl, add 1 can drained black beans, 2 pints Cherry tomatoes, and 2 grilled corn sliced off the cob to cooked quinoa
3) Combine olive oil, lime juice, garlic, honey, 1 tsp of salt and whisk to make dressing.
4) Dress salad and garnish with fresh avocado slices and cilantro
Heritage Pork BBQ ribs with homemade sauce
INGREDIENTS
1 whole onion, sliced
6 garlic cloves, smashed
1/2 cup ketchup
1/4 cup molasses
1/4 brown sugar
1 tbs chili powder
1tbs cumin
1/2 cup beef stock
1/8 cup apple cider vinegar
1 tbs smoked chipotle hot sauce
DIRECTIONS
For sauce:
1) combine all the ingredients in a large pot and bring to a boil and then simmer for 20 minutes, stirring frequently to keep from burning
2) Let cool and blend in a blender
For ribs:
1) Sous vide for 16 hours at 152F in marinade
2) finish on the grill
… OR cover with BBQ marinade and cook in the oven at 250F for 6-8hrs
… OR cook on a charcoal grill using the residual heat (not directly over a flame) and cook for around 3 hours. Season well beforehand with a dry rub (chili powder, cumin, salt, pepper, a little cinnamon, and cayene) and baste with BBQ sauce marinade towards the end.
Serve with heated BBQ marinade/sauce