Chocolate Pistachio Macaroons and the American Dream
For a small town Steamboat Springs, Colorado has more than its fair share of local businesses playing in the international arena – SmartWool, Big Agnes and Honey Stinger to name a few. Now there's another local entrepreneur, Lisa Ciraldo, owner of Chocolate Soup, following her American Dream of getting her baked goods distributed nationally.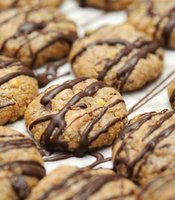 Opening Chocolate Soup Pastry Café on Mount Werner Circle at the base of Steamboat Springs' ski area five years ago was only the start of Lisa's dream. Distributing her products on a national scale was always Lisa's biggest goal. Realization of that dream is well on its way to happening as Chocolate Soup is selling its milk chocolate almond and dark chocolate pistachio macaroons and its Bella Luna graham crackers at Whole Foods Market stores in their Rocky Mountain region as of last week.
In true Steamboat Springs fashion, Lisa looked no further than her Steamboat Springs' Chocolate Soup customer base for the partnership talent she needed to help her with product development and brand launch. Mary Ann Gunn was a loyal customer with marketing, merchandising and product development expertise and lucky for Lisa, a desire to jump in and help. Combining their knowledge and skills, Lisa and Mary Ann developed a well rounded business plan for expanding Lisa's retail café business into a national wholesale business.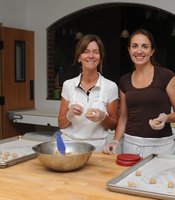 And they are well on their way with about 50 mom and pop retail stores to start and most recently capturing the Whole Foods Market Rocky Mountain region after courting the high end specialty grocery store chain for more than a year. With 4 Whole Foods Market stores plus the 50 mom and pop stores ordering macaroons and Bella Luna graham crackers, Lisa and Mary Ann are tapped out production capacity wise at their Chocolate Soup home base on Mount Werner Circle.
With a secretly delicious macaroon recipe and dreams of having to expand operations to meet additional orders for their delicious treats, Lisa and Mary Ann are just beginning to tap into America's sweet tooth. And what has been a scrumptious treat reserved for visitors to the two Steamboat Springs' Chocolate Soup locations is about to be enjoyed by those who have never been fortunate enough to visit Lisa's Steamboat Springs' Chocolate Soup pastry cafés personally. Sounds like a win-win to me…and chalk up another success story for the entrepreneurial spirit that runs deep in Steamboat Springs, Colorado.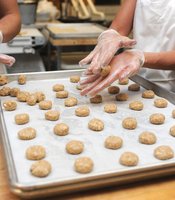 —For more information on buying real estate or questions regarding Steamboat Springs real estate or renting a home in Steamboat Springs, Colorado, feel free to call Charlie at 970-846-6435 or write me an email at: charlie@steamboatsmyhome.com.
Thanks,
Charlie