Should I Sell My Steamboat Home or Wait for the Recovery? 
Answer–A very complicated question. But I can answer it with a fairly firm conviction.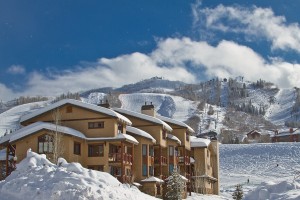 First off, I feel our market is trending in the right direction. Sales have started to increase slightly and overall consumer confidence has improved over the last 6 months (although a recent dip last week) Interest rates remain low and the continued tax credit for buyers is helpful.  2009 was a year of apprehension and paralysis. Real estate transactions were at historical lows. I feel 2010 will be a better year for transaction numbers. Meaning there will be more real estate bought and sold than in 2009. And so far that is the case.
Yet more transactions does not necessarily lead to stabilizing or rising prices. In time it will but not for some time. I don't see our market recovering in prices for 2-3 years and this is why:
There's a large imbalance of supply and demand.  Too many sellers and not enough buyers. And the current foreclosure numbers continue to increase. Last November there were roughly 230 foreclosure filing in Routt county. Today there's 316. And that number has been increasing every week. These foreclosed properties continue to hamper values. Fortunately, many of these bank owned properties are being absorbed but at discounted prices.
If we continue to see improvements in transaction numbers, that will help stabilize the market. But if we continue to sell "x" amount of properties a month, it's going to take several years before we sell the current inventory. And that doesn't even include all people waiting to sell or all the new foreclosure hitting the market.
If we aren't already, I feel we are close to the bottom. But there's going to be 1-2 years at least of flat prices. *** There will always be exception to this depending on the location and property. But overall I'm confident in this projection. So, I would not expect properties to increase in value for another 2-3 years. And when we do see increases in values, it will be more traditional increases like maybe 5% per year.
That said, the urgency to buy would seemingly be small. But I find it just the opposite. With all the inventory on the market, we've never had such a selection of homes. There are some three times the amount of properties on the market today as there were 3 years ago. And that gives buyers the opportunity to really get the homes of their dreams at a great value.
For more on this topic or questions regarding real estate in Steamboat Springs, feel free to call Charlie at 970-846-6435 or write me an email at: charlie@steamboatsmyhome.com. I will answer your post or email promptly with candid and informed answers. Click here to view all properties in Steamboat Springs in "real time" — This is one of the few real estate sites showing all foreclosed and all short sale listings in real time and updated every few minutes.