Ski Home in Steamboat Springs – Just Steps From the Chairlift!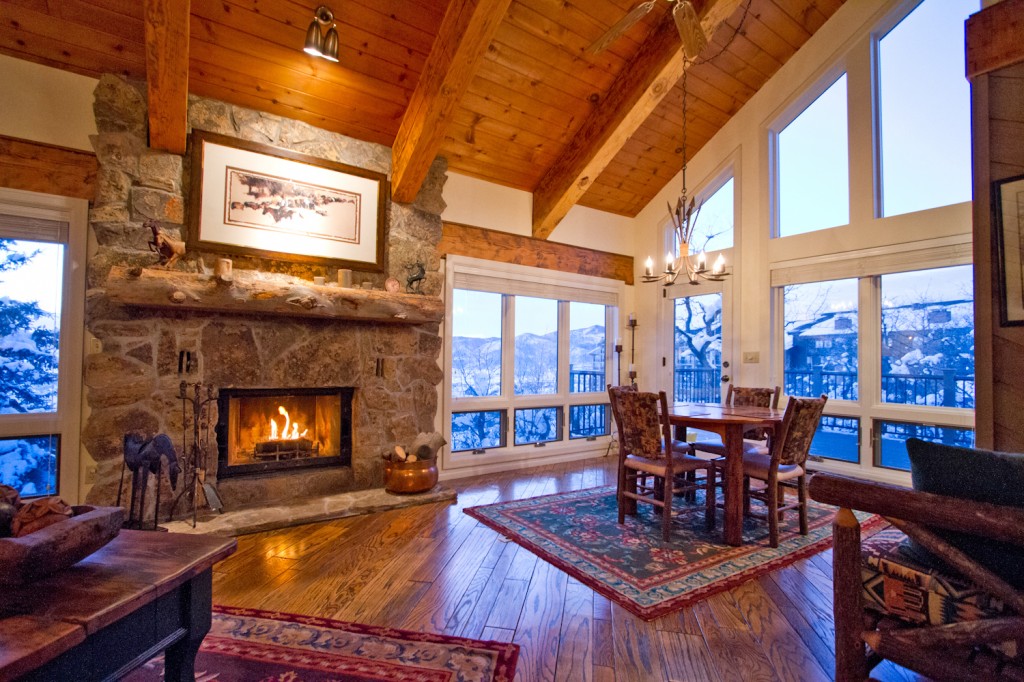 Location is everything in real estate; you can change the color of paint in a house but you can't change the location of a chairlift. This Ski Home on Ski Trail Lane in Steamboat Springs is just steps away from the Christie chairlift.
From the beginning of the day to the end of the day, 2455 Ski Trail Lane provides the ultimate ease for people who love to play on a ski area. With just a one minute, 32 second walk to the chairlift, life couldn't get any better.
Start your play-day by heading into the heated room attached to the 2 car garage to put on your boots. Then pull your gear from the secure ski storage area and stroll on over to the Christie chairlift.  One minute, 32 seconds is pretty handy. If you're over 6', maybe it will take you 1 minute 16 seconds? Again, location is everything.
In the middle of the day, stop by for a quick lunch or take a leisurely break sitting on your huge deck overlooking the Yampa Valley. It's just no big deal, that chairlift is still right outside your door.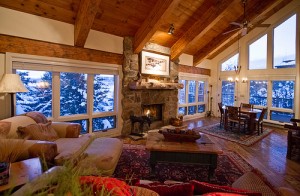 At the end of the day you can head on over to Slopeside or the Paramount for a convenient après ski. Or, if that requires a little too much energy for your tired muscles, your hot tub awaits.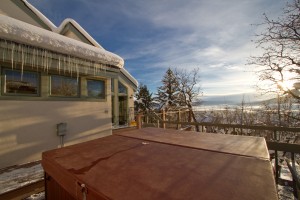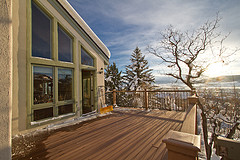 This sunny 4 bedroom, 3.5 bath home has plenty of room for your extended family holiday vacations with 2,380 square feet. Soaring ceilings feature new windows and trim and let the sun shine in. Even the kitchen has a large skylight. The living room features a real rock fireplace and the loft is a cozy flex space for your family room or TV room.
From the beginning to the end of your day, your Ski Town USA retreat is there to make your day. You just can't have it any better than living one minute, 32 seconds from the chairlift in a large, sunny, comfortable home.
Let me know if you would like to stroll to the chairlift from your new home,
Charlie
970-846-6435