Steamboat Springs, CO Market Report for December 2017
Welcome to our monthly Real Estate video market report!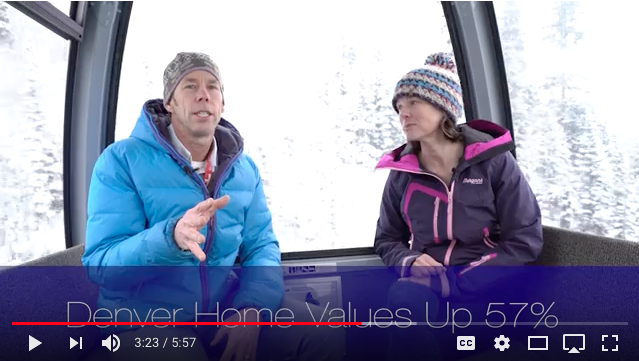 Talking Home Affordability. You hear that word a lot these days, but what exactly does it mean? Well in a nutshell, it means how much house can you afford. And this varies for everyone.
Some of the key factors in calculating affordability are:
– monthly income
– funds to cover your down payment and closing costs
– monthly expenses
– Existing debt
– Credit profile
– Ongoing costs associated with property in addition to the home price eg. HOA dues, etc.
Housing affordability is an increasing challenge throughout the country, not surprising when you see figures such as 6.2% average year over year home gains in September*. But how does this look in our little mountain town? The Housing Affordability Index  calculated by the Steamboat Springs Board of Realtors indicates that home affordability for YTD 2017 is quite a bit harder than the same time last year. A number of factors go into this calculation and in all honesty I don't have the equation, but it is based on interest rates, median sales price and average income by county.
Both single family homes and townhomes/condo's in Routt County have showed declining affordability the past 3 years: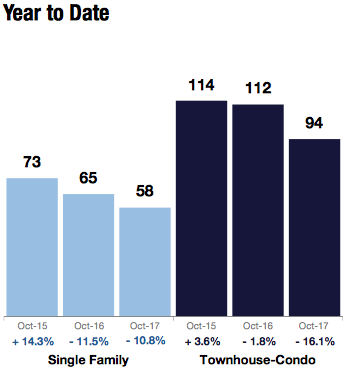 A large number of real estate transactions in Steamboat Springs are cash purchases and second homes, so this may not be such an issue for many of the Steamboats My Home followers. But nevertheless it is interesting to track the changes in home affordability especially since interest rates have remained low. If you'd like to chat further on this just give me a call!
Thank you to the following companies for providing some of the statistics discussed:
Land Title Guarantee Company (click for full October report)
*S&P Core Logic Case-Shiller Home Prices Indices (click for latest figures)
Steamboat Springs Board of Realtors (click for October roundup)
And if you'd like more information on things happening around town in December, please click here and check out the Happenings blog!
Follow us at SteamboatsMyHome YouTube for a variety of fun video blogs. And if you have any real estate questions you'd like answered send me a text or email – 970-846-6435 or charlie@steamboatsmyhome.com
See you next time!
Charlie