Steamboat Springs, CO Market Report for February 2018
Get the latest news in the local market today!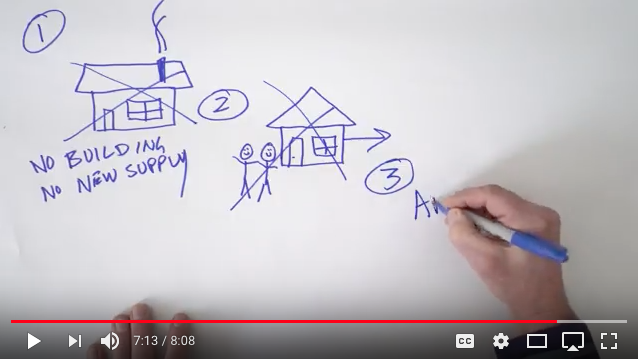 Lets talk inventory!
Limited residential inventory has been an increasing issue since the end of the recession. With fewer homes for sale, competition for buyers is fierce, and homes spend less time on the market and prices are driven higher. Inventory shortages are becoming a national crisis and there is no single cause – and consequently no single solution. Here's a look at some of the factors contributing to local inventory woes in a little more detail:

The migration slowdown. Americans are moving less than they have historically done.
– The widening price gap between starter homes and next level homes means that home buyers cannot afford to make the leap and upsize. The increase in housing costs and the equity built into inexpensive starter homes purchased years ago leaves would-be buyers at a loss. Thus home owners are staying put.
– Because starter home buyers are unable to move up the next tier, their homes are not re-entering the market. That means young buyers who would be purchasing starter homes continue to rent because there's no inventory in their price range to invest in.
– Traditional downsizers such as baby boomers who have long owned their homes are staying put rather than moving.

- Negative equity. Some buyers who went into the market pre-crash are still recovering from the financial losses they faced when the market bottomed out. Possibly they had to refinance or take out a second mortgage. And whilst the impact of this has likely lessened as the recession moves further into the past, it does have a carry over effect.
– Rising interest rates deter homeowners from moving.
– An increase in single-family home rentals. Many people made the shift during the housing crisis from owning single-family homes to renting them. This has likely contributed to declining single-family home turnover – see below.
Real Estate Investors are holding on to properties. When the market crashed, real estate investors scooped up properties at bargain prices. Since rental demand is high, home values are high (positive equity), and investors are making good money, there's no incentive for them to sell. That means a chunk of homes that would normally cycle back to the market will remain off the market for the foreseeable future.
Lack of construction. This is definitely one of the biggest stumbling blocks of the local real estate market. When the economy tanked a decade ago construction ceased and many contractors retired or moved elsewhere in search of job opportunities. And they haven't returned yet. And whilst the last 2 years have seen a dramatic upswing in construction activity in Routt County, it is primarily the high end, second home market and does contribute inventory into the market (especially at an affordable level). In fact, is possibly having a negative affect on inventory as its driving construction costs locally and anyone wanting to build a lower or middle end house is priced out on construction costs.
Thank you to the following companies for providing some of the statistics discussed:
Land Title Guarantee Company (click for full December report)
*S&P Core Logic Case-Shiller Home Prices Indices (click for latest figures)
Steamboat Springs Board of Realtors (click for December roundup)
Follow us at SteamboatsMyHome YouTube for a variety video blogs. And if you have any real estate questions you'd like answered send me a text or email – 970-846-6435 or charlie@steamboatsmyhome.com
See you next time!
Charlie