Steamboat Springs, CO Real Estate Report
Snow has fallen and the mountains are dusted with a layer of white. The contrast in colors is simply spectacular and serves as a great reminder as to why we love to live here!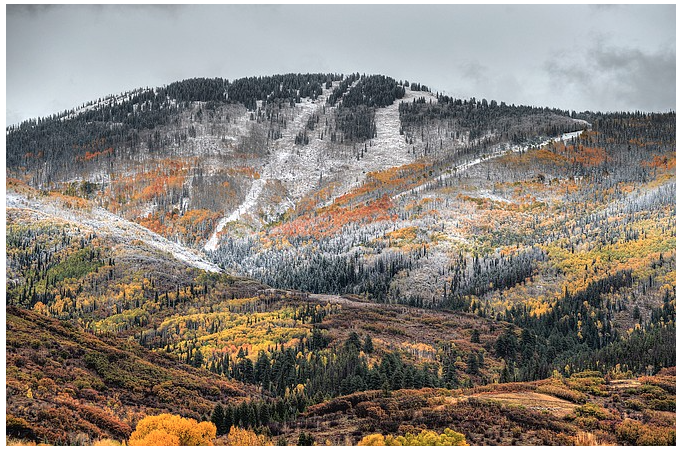 Routt County Real Estate Market 
August 2016 was an extremely strong month with $68.4M in Gross Volume and 161 Transactions. Gross Volume was up by +9.59% from August 2015, with the YTD. at +9.36%.  August transactions were +7.33% compared to the same month last year.
Here is a snapshot of the current market price trends:
Average Sales Price:
Single Family +1%
Multifamily -2%
Vacant Land -43%
Median Sales Price:
Single Family +13%
Multi Family +4%
Vacant Land -34%
Average Price Per Square Foot
Single Family +10%
Multi Family +2%

Residential Transaction Price Point Analysis August 2016

Price Point

# of transactions

% of transactions

Previous month % of transactions

% of gross volume

Previous month % of gross volume    

Under $500K

 68

69%

65%

34%

34%

$500,001 – $1M

 23

23%

24%

27%

32%

$1M – $3M

 6

6%

11%

19%

34%

Over $3M

 2

2%

0%

20%

0%
This chart notes single family and multi family residential sales, 99 total transactions for the month of August. Not shown here are the 30 timeshare transactions, 19 land, 8 commercial and 6 miscellaneous transactions for a total of 161 transactions. There were 2 bank sales in August 2016.
View full August 2016 Routt County market statistics here
National Real Estate Market
Rising home prices are showing little sign of slowing down according to the September 27th S&P Case-Shiller Home Prices Index release. The national index reported a 5.1% annual gain in July, up 0.1% from the previous month. Driven by strong demand and shortage of inventory, the "The S&P CoreLogic Case-Shiller National Index is within 0.6% of the record high set in July 2006. Seven of the 20 cities have already set new record highs" according to David M. Blitzer, Managing Director and Chairman of the Index Committee at S&P Dow Jones Indices.
Continual price increases have led to a slowdown in the volume of home sales because it is increasingly difficult for new buyers to purchase homes. The National Association of Realtors recently reported that pending home sales fell for the third time in four months as prospective buyers struggle with the steeper home prices and level of competition for those homes that are within reach.
So is it a housing bubble? Blitzer notes that "The run-up to the financial crisis was marked with both rising home prices and rapid growth in mortgage debt. Currently, outstanding mortgage debt on one-to-four family homes is 12.6% below the peak seen in the first quarter of 2008 and up less than 2% in the last four quarters. There is no reason to fear that another massive collapse is around the corner."

Stay warm and enjoy the last of the color!
Regards,
Charlie
Want to learn more about me?
Charlie Dresen
Real Estate Associate Broker |Sotheby's
Change Your Experience
970-846-6435 | SteamboatsMyHome.com
Charlie@SteamboatsMyHome.com