Steamboat Springs, CO Real Estate Report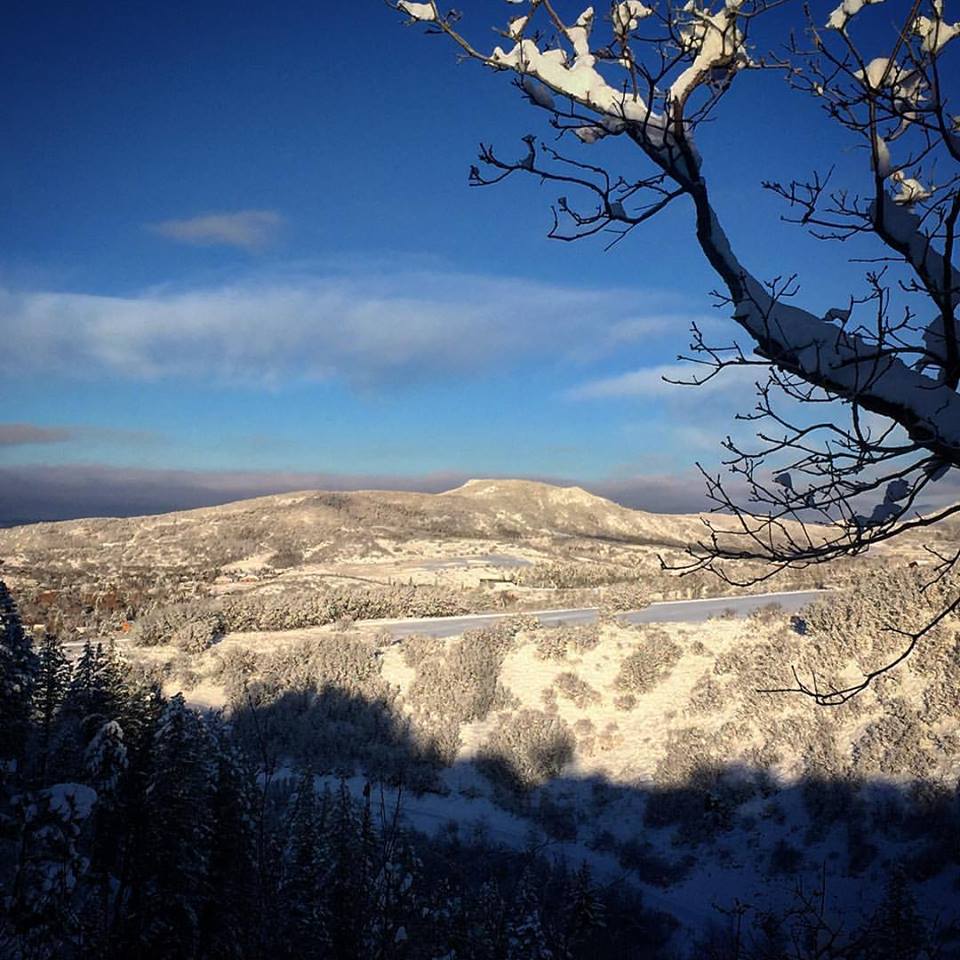 The market is moving at a steady pace as we head into the ski season. October and November are traditionally slower months and this has been no exception. The uncertainty of the past month with the election has no doubt contributed to the sluggish entry of new listings to the market and fewer purchases. However, potentially looming rise in interest rates may have been the catalyst for the strong number of sales overall. Volume was down but transactions were up. This means a larger number of sales occurred in the lower-end of the price point.
Routt County Real Estate Market 
The Steamboat Springs Board of Realtors October 2016 Monthly Indicators release shows that real estate listings were down 39.5% for single family homes and 2.1% for townhouse/condo properties when we look at year over year figures. Pending sales were +68.2% for single family homes and +25% for townhouse/condo properties. The median sales price for single family homes was -20.6% percent but +6.6% for townhouse/condo properties. Number of days that listings were on the market decreased 6.6% for single family homes and 4.5% for condo properties.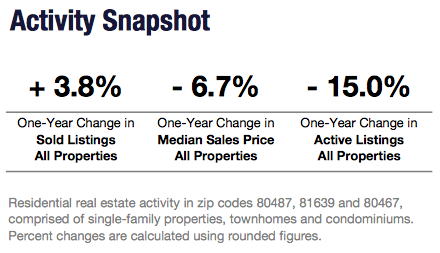 October 2016 was a strong month for sales transaction with 171 Transactions, +32.56 over October 2015. Despite this year over year increase in transactions, Gross Volume for October was $67M, -29.2% from the same period last year and -3.18% from October 2014.

Residential Transaction Price Point Analysis October 2016

Price Point

# of transactions

% of transactions

Previous month % of transactions

% of gross volume

Previous month % of gross volume    

Under $500K

 60

59%

63%

30%

30%

$500,001 – $1M

 30

29%

22%

37%

25%

$1M – $3M

 12

12%

13%

33%

27%

Over $3M

 0

0%

2%

0%

19%
This chart notes single family and multi family residential sales, 102 total transactions for the month of October. Not shown here are the 28 timeshare transactions, 27 land, 11 commercial and 3 miscellaneous transactions for a total of 171 transactions. There were no bank sales in October 2016.
View full October 2016 Routt County market statistics here
National Real Estate Market
U.S. home prices continue to rise across the country as the labor market continues to improve and record low interest rate have made it more viable to become a home owner. The latest S&P Dow Jones Indices report released on November 29th shows a 5.5% annual gain in September, up 0.4% from the previous month. The National Home Price Index has now surpassed the peak set in July 2006. According to David M. Blitzer, Managing Director and Chairman of the Index Committee at S&P Dow Jones Indices, the market has now begun to shift from that of "housing recovery" to the beginning of a new era of advancement. However "while seven of the 20 cities previously reached new post-recession peaks, those that experienced the biggest booms – Miami, Tampa, Phoenix and Las Vegas – remain well below their all-time highs."
Regards,
Charlie
Want to learn more about me?
Charlie Dresen
Real Estate Associate Broker |Sotheby's
Change Your Experience
970-846-6435 | SteamboatsMyHome.com
Charlie@SteamboatsMyHome.com