Steamboat Springs, CO Real Estate Report
Just when we were getting ready to bust out the shorts, winter revisited with a vengeance – 13 inches in the last 48 hours as measured by the Steamboat Ski Resort. Spring is such a great time of the year! Don't forget there is a lot happening in Steamboat in the next couple of weeks as the close of the ski season draws near. Click here for our top picks.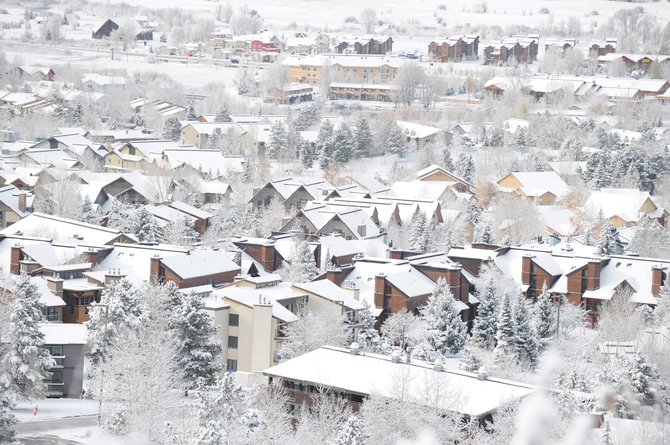 Routt County Real Estate Analysis
February was a strong month for real estate sales in Routt County. Gross sales for the month totaled $32.3M, up +99.45% compared to February 2015.  This comprised 63 transactions, an increase of +28.57% compared to last February. Almost half of the months sales were properties sold under $400K however it was 2 sales of over $3M which made up 34% of gross volume.
Currently there are 169 pending sales.

Residential Transaction Price Point Analysis February 2016

Price Point

# of transactions

% of transactions

Previous month % of transactions

% of gross volume

Previous month % of gross volume    

Under $500K

18

59%

63%

19%

29%

$500,001 – $1M

5

17%

29%

17%

35%

$1M – $3M

5

17%

6%

30%

18%

Over $3M

2

7%

2%

34%

18%
This chart notes single family and multi family residential sales, 30 total transactions for the month of February. Not shown here are the 17 timeshare transactions, 8 land, 6 commercial and 2 miscellaneous transactions for a total of 63 transactions. There were 3 bank sales for the month.
Here's three plus years in INVENTORY / PENDING / SALES. See the trends?  Inventory is DOWN, sales are UP.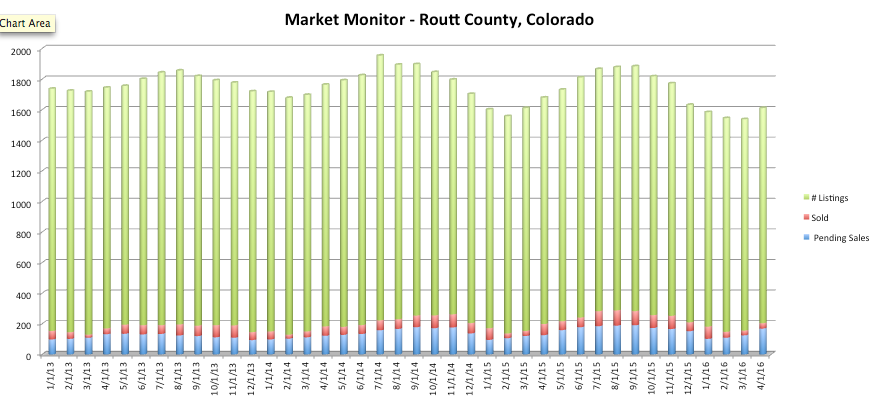 View full February 2016 Routt County market statistics here
National Real Estate Market
"While low inventories and short supply are boosting prices, financing continues to be a concern for some potential purchasers, particularly young adults and first time home buyers", says David M. Blitzer, Managing Director and Chairman of the Index Committee at S&P Dow Jones Indices. In the recently released January 2016 S&P Case-Shiller Home Price Index, the 20-City Composite showed home prices rose 0.7% from the prior month, after seasonal adjustment.
A lack of homes for sale continues to push up prices especially in the starter home segment. Trulia recently released an article relating to the shortage of home inventory – down more than 40% since 2012. First time buyers are currently finding it hard to buy into the real estate market and this is not anticipated to change in the near future.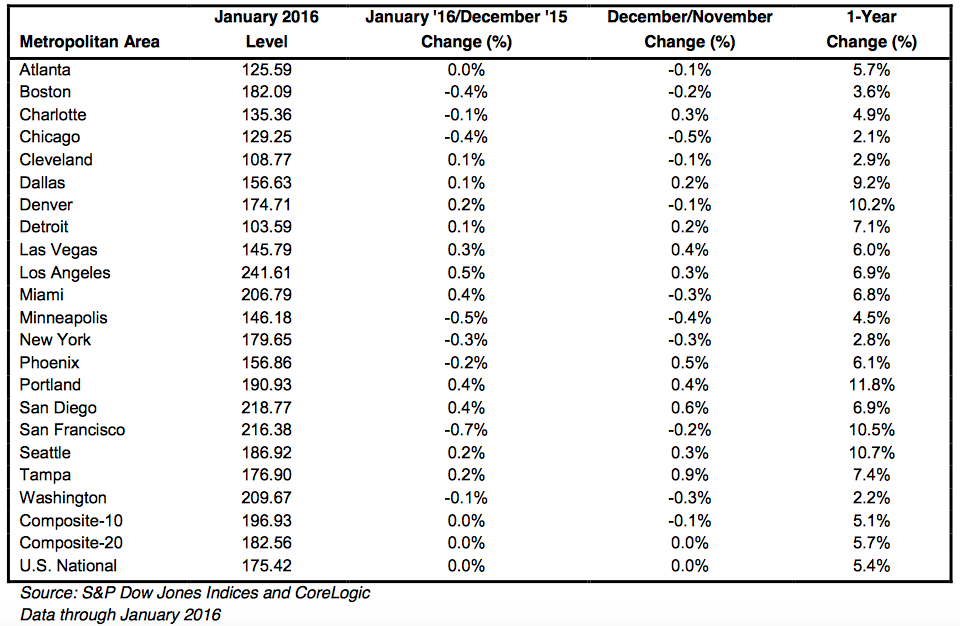 Regards,
Charlie
Want to learn more about me?
Charlie Dresen
Real Estate Associate Broker |Sotheby's
Change Your Experience
970-846-6435 | SteamboatsMyHome.com
Charlie@SteamboatsMyHome.com