Steamboat Springs Hill Street Home Offers the Perfect Lifestyle Balance
So you're looking for a Steamboat Springs' home that's not too big, but not too small, close to downtown, but not right on or too close to Lincoln Avenue, you love to cook and crave a home with warmth and character, and would ideally love a yard with a water feature and perhaps an area for outside entertaining.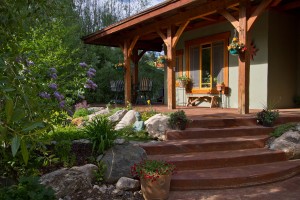 Look no further than 197 Hill Street in Old Town Steamboat Springs . Only blocks away from downtown yet seemingly miles from anything urban, since it's surrounded by aspens and evergreens. That water feature you'd love to have if possible, well that would be Butcherknife Creek running along the property. There's nothing like the sound of a bubbling creek to relax by, or when the urge strikes, cast a line into. Walk to town in minutes or jump in your car and be at the Steamboat Ski Mountain in less than 10 minutes. Location is everything, and you'll have everything you need at 197 Hill Street in downtown Steamboat Springs.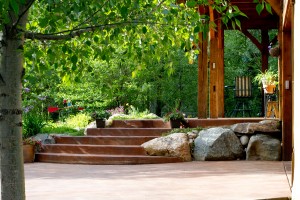 Here's what's behind the beautiful exterior that gives a whole new meaning to "curbside appeal" – first impressions are just the start of what awaits:
* Gourmet Kitchen
* 3 Bedrooms and 3.5 Baths
* Open Floorplan
* Timber-Frame Craftsmanship utilizing 150 year old Rock Elm Timbers
* Large Patio Overlooking Exquisite Landscaping
* European Windows and Geo-Thermal Heating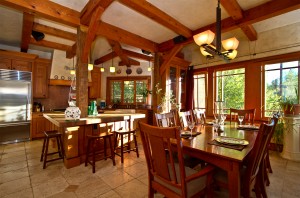 At 197 Hill Street, you'll find the perfect home in a majestic setting. Fully embrace and enjoy all that Steamboat Springs offers, then come home to your mountain paradise that's just minutes away, but seemingly hours apart from the thriving world-class "Ski Town USA" you call home.
—For more information on buying real estate or questions regarding
Steamboat Springs real estate
 in Steamboat Springs, Colorado, feel free to call Charlie at 970-846-6435 or write me an email at: charlie@steamboatsmyhome.com