Steamboat Springs Market Report December 2012
As I've been saying for the last 8 months, the Steamboat Springs real estate market is continuing to improve. December 2012 was the best month of 2012.   December 2011 was a good month. And December 2012 was even better.  Steamboat Springs Market Report Dec 2012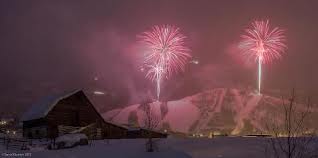 $$$ Dollar volume increased a whopping 56% compared to December 2011 and the number of transactions decreased 4%.
For the year 2012 compared to 2011, the dollar volume increased 7.4% while the number of transactions decreased 15.8% (This shows me prices are on the rise)
For the 4th Quarter, new listings decreased 35.4% compared to 4th Quarter of 2011. (This shows supplies is decreasing)
As we all know, supply and demand drives real estate prices. The trend in Steamboat Springs and the country is indicating that the supply is decreasing and since people are buying homes, this demand translates to NOW might be a good time to BUY.
Highest Price Per Square Foot ( PPSF) for December 2012:
The highest PPSF was a large ranch outside of Hayden  that sold for over $10 million so the PPSF is not that relevant.   The next highest PPSF was a One Steamboat Place Condo at $853.38 .
Bank Owned
16% of the overall transactions were bank sales for 2012. In December, 21% of the overall transactions were bank sales with the Trailhead Lodge leading the pack with 15 sales. Bank sales have had a large impact on the supply of homes for sale and this influence will start subsiding as more and more units are sold.
Market Report
Steamboat Springs Market Report Dec 2012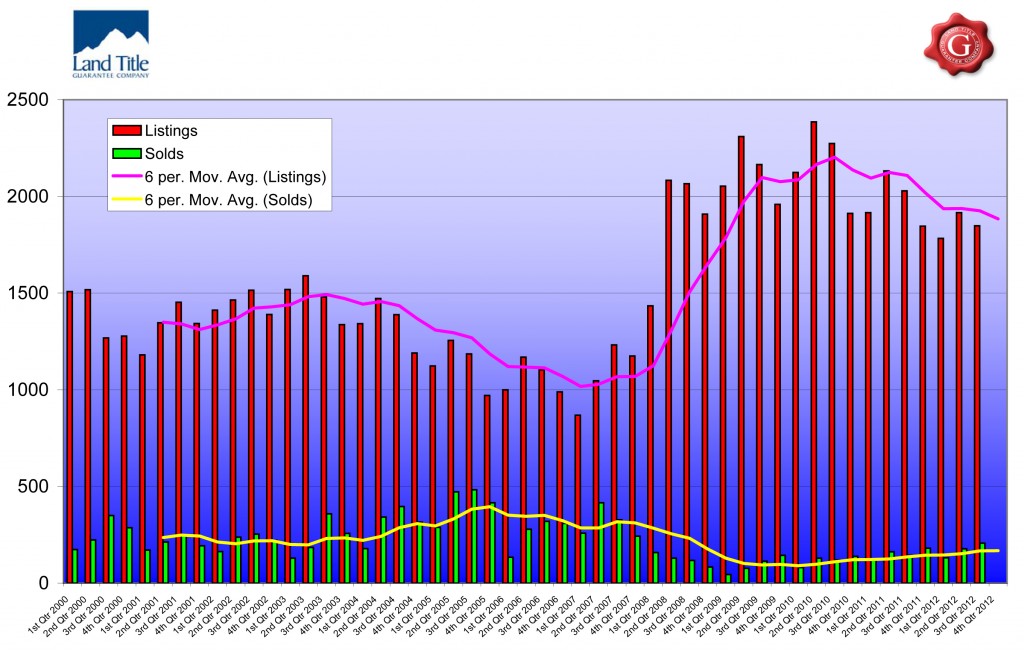 S&P/Case-Shiller Home Price IndicesCase-Shiller tracks changes in value of residential homes nationally and in 20 metropolitan regions.
Case-Shiller just reported reports home values rose 5.5% in the 12 months ending November 2012, and the average home price is now back at the 2003 level.
Month over month prices dipped slightly but experts are saying that is due to a "seasonal weakness" and to be expected this time of year.
The National Association of Realtors said there is a slight decline in contracts as well which indicates a lack of supply. Again, that supply and demand thing.
As I've been saying for months, things are looking up in the Steamboat Springs real estate market and I predict more of the same.
Regards,
Charlie