Steamboat Springs Market Report November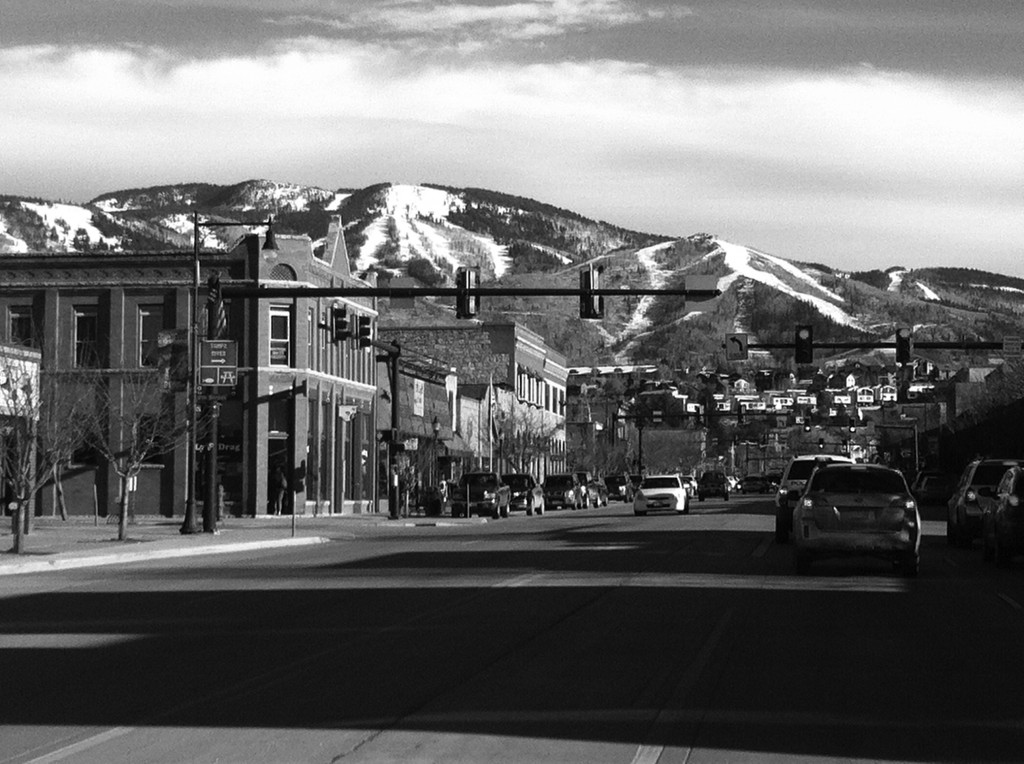 This November was off from November, 2011 by -20% in gross, and -25% in transactions.  Year To Date Routt county is holding a slight edge over 2011 by +1.73% in volume, and down -17.12% in transactions.  Last year's December was a big month, and this year's December will make or break the year end. Time will tell . . .
Bank sales were down, with 7 this month.  And this decrease in bank sales is the primary reason for the stabilizing of real estate values in Steamboat.
Snapshot values continue to fluctuate; Single Family is still flat at -2%, Multi-Family is off by -8%, and Vacant Land is down -21%.  These numbers are similar to other counties, most showing flat in Single Family with struggling Multi- Family numbers.  I believe the Multi-Family struggle to regain strength is mostly based in the accessibility of funding; it's my understanding that it's much easier to complete loans these days on homes than on multi-family/ condo units.
Highest PPSF for November 2012:
11/20/2012 $1,215,000 Sandelin Campbell Subd Lot 1 aka 43700 Old Elk Trail – 4 Brm 3 Bath YOC 1996 with 2,325 SF Living Area on 58.29 AC Land.  This Sale is in the Elk River/Strawberry Park Area.
Click this link to view the entire market report. November Real Estate Report.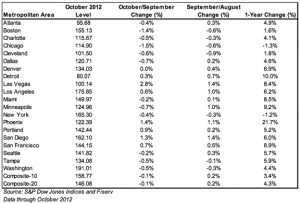 Case Shiller was a bit off last month too. But that's why they call this a slow recovery.
So, cheers to another good month for the real estate business here in Steamboat Springs and nationally.  And, remember that Steamboat's 50th anniversary season is officially underway.  If you've been thinking about investing in a condominium or vacation property in the area, now's the time to buy and I can help.  Give me a call at 970-846-6435 or contact me on my website.  I'd love to assist you.
Regards,
Charlie