Steamboat All Arts Festival Begins August 15th, 2012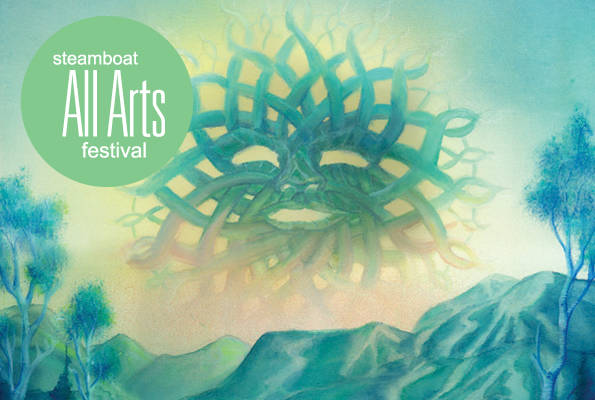 Touted by its founders as the most collaborative event in Steamboat Springs, the 4th Annual Steamboat  All Arts Festival is all set to kick off on Wednesday.
This five day event highlights Steamboat's vibrant and flourishing arts community by featuring demonstrations and performances from many different genres, including dance, vocal, musical, literary and culinary arts, among many others.
One of the bright spots in this year's event will be the Emerald City Opera's performance of Mozart's The Marriage of Figaro, featuring singers from the New York Metropolitan Opera.  You can read more about the Emerald City Opera in another blog I wrote here.
Additional highlights include a Gala Celebration and Dancing with the Stars at Three Peaks Grill, a Downtown Historic Walking Tour hosted by the Tread of Pioneers Museum, Music on the Green at the Yampa River Botanic Park, the Yampa River Art Stroll, the Celebrate the Arts Parade, as well as wine tastings and culinary demonstrations by chefs from Steamboat Meat & Seafood, The Cabin and Laundry.
The schedule of events can be found here.  And, if you're in from out of town, click here for information on lodging for the event.  If you love the arts and you love Steamboat Springs, Colorado, you won't want to miss it!
Thanks,
Charlie