50% of USA Represented in Steamboat Springs 2010 Condo Buys
Land Title Guarantee Company  in Steamboat Springs, CO just released a summary of 2010 condo sales in Steamboat Springs which brought to light some interesting facts such as exactly 25 states were represented in closings on condos in Steamboat Springs in 2010. States with the highest number (not including Colorado) of condo purchasers in Steamboat Springs were:
*Texas (19)
*Illinois (10)
*Florida (5) and Wisconsin (4)
There were also three foreign countries represented for a total of 5 sales: Australia (2), Canada (2) and England (1). And in case you're wondering, of the 159 total 2010 condo sales in Steamboat Springs, 81 (just over half) of the buyers were from Colorado – seems those who live in Colorado like the idea of owning a second home in a world-class resort they can drive to for champagne powder in the winter and hiking, biking and relaxing in the summer.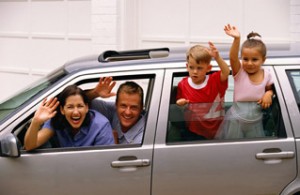 Sales prices ranged from a high of $2,594,000 for a 1,882 sq. ft. Edgemont condominium a lucky family from New Jersey will be escaping the east coast icy winters to enjoy slope-side.
The lowest price was $80,000 for a 584 sq. ft.  Walton Village condominium a local Steamboat Springs resident invested in for what will likely provide rental income. Fifteen units sold for over $1,000,000 and their total sales volume comprised 26.5% of the total $73,270,406 condo sales in 2010.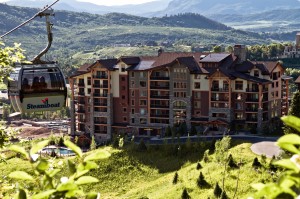 As for where in Steamboat Springs the condos purchased in 2010 were located, over 90% were in the mountain area for easy access to the slopes. Eight of the condos purchased were in the downtown area which equates to a 5% geographic share for downtown locations. Three downtown residences split the 8 sales almost evenly with the Olympian garnering 3 sales, Howelsen Place 3 sales and The Victoria had 2 sales. A 2038 sq. ft. Olympian condo had the highest downtown location price tag at $1,223,703. Lucky Kansas residents will enjoy views of Howelsen Hill as well as the Yampa River from their new Olympian deck. With renewed interest in the urban living trend, and supply still available in the new downtown developments, Old Town Steamboat Springs should see equal or greater sales numbers by the end of 2011.
So what does this all mean? It certainly means that Steamboat Springs is a second home and vacation destination for half the states in the USA – which means the other half either hasn't found us yet, or just hasn't decided to become second home owners. It's also worth noting that states with direct access to the Yampa Valley Regional Airport are the biggest investors in Steamboat Springs – Texas and Illinois, and the biggest condo purchase last year was made by a New Jersey family who can fly direct out of Newark, NJ. So maintaining (or improving) the air service to YVRA is critical to keeping our market robust. And with prices ranging from $80,000 to over $2 million, there's a condo for every wallet out there.
As a realtor here in Steamboat Springs, it's encouraging to see a wide price range available as well as a mix of new and mature condo residences for sale. And while the mountain area will always be in demand, I predict as the Old Town area continues to add more retail stores and restaurants, and the downtown developments continue to add more amenities (i.e. club memberships on the mountain), we'll see more "urban" residents who will take advantage of being able to walk to a variety of attractions within a 12 block radius.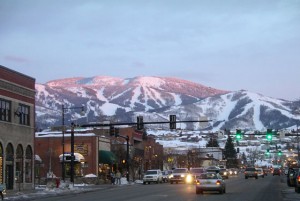 —For more information on real estate in Colorado or questions regarding Steamboat Springs real estate  in Steamboat Springs, Colorado, feel free to call me at 970-846-6435 or write me an email at: charlie@steamboatsmyhome.com.
Regards,
Charlie