Do Rising Mortgage Rates Mean It's Time To Buy?
I recently read an article on the Inman News website that got me thinking.  That article was called Mortgage Rates Going Up, Up, Up and can be read in full by clicking on the link.  Although mortgage rates have been (and still are) at historic lows for quite some time now, we all knew that it couldn't last forever.
Mortgage rates rose for the fourth week in a row, and although they are still comparably very, very low, some industry analysts feel that the rising rates will create a sense of urgency and encourage buyers to purchase at rates which are still low before it's too late.  I'm not certain about what the future holds, but I can give you a picture of what the numbers look like.
For example,  30-year fixed-rate mortgage rates averaged 3.66 percent for the week ending Aug. 23 according to Freddie Mac's  most recent Primary Mortgage Market Survey. That's an increase from 3.62 percent for the previous week, but still quite a bit lower than the 4.22 percent rate available this time a year ago. Rates for 15-year fixed mortgages and five-year Treasury-indexed hybrid adjustable-rate mortgages followed a similar trend.
Of course, there are always other options.  Read my recent blog, Made To Order Mortgage Loans, Only If You Ask if you're curious.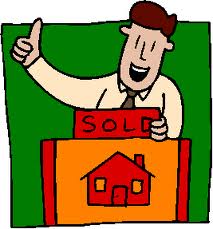 While no one can really be sure what will happen next, mortgage industry experts have been speculating that the Federal Reserve will soon make a move to keep long term rates in check.  What does that mean for you.  Well, at this point, it could mean just about anything.  But, you can bet I'm going to be keeping my eye on things.  And, if you're a buyer looking to purchase a home anytime in the near future, you should too.
And if you are ready to purchase a home, please read my blog on The Art of Negotiation in Real Estate for some tips on getting your best possible deal.
Regards,
Charlie