Steamboat Springs Market Report May 2013
Highest dollar volume in over 5 years for March, 2013.
Total sales for March: $55,795,100 (up 46%)
Year-to-date sale: $120,966,700 (up 17.23%)
See the entire Steamboat Springs Real Estate Market Stats.
Routt County:
Marabou Ranch sells remaining lots for over $11+ million dollars. The Marabou Ranch Subdivision , one of Colorado's premiere fishing developments, sold last month to an investment group with ties to William Stolz and the Stolz Group out of Georgia.
Sales for March:
Dollar volume was up 46.5% the month of March compared to last year! However, that is a little misleading because the actual number of transactions was 28% less than the same time last year. We just had  two, high-end, five million dollar sales which threw our numbers off a little. Three sales over 3 million dollars grabbed 46% of the dollar volume of sales.
As usual, excluding timeshares, the mountain area had the highest number of sales, almost 20% of the total, but only 12% of the total dollar volume. Lower priced condos and townhomes are still hot. Year-to-date, the mountain area leads the pack with over 28% of the sales with the median sales price being $320,000.
The following graph gives you the year to date number of transactions and dollar volume by area: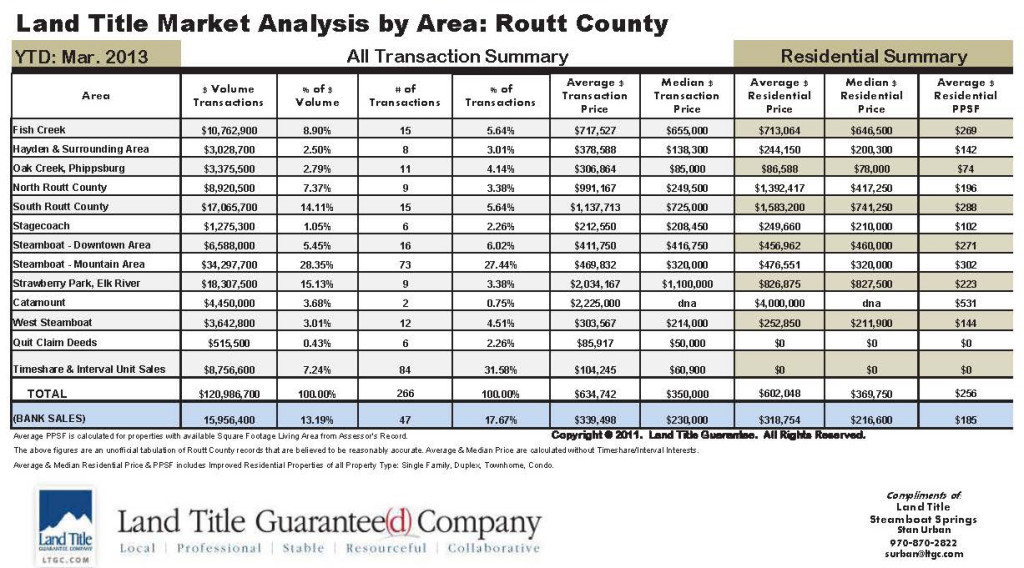 Highest priced single-family home sale in March:
$5.9 million on CR #64.
 Highest price per square foot  in March:
$616.20 in the Priest Creek area.
 The top 3 lenders for Routt County:
Wells Fargo, Chase, and Cornerstone
Buyer Profile Year to Date:
50%  Out-of-state
39%  Local
11% Front range
1% International
Nationally
Case-Shiller, which tracks the health of our housing market, reported April 30th,  that the February home prices continued to show a "solid increase" across the nation. Phoenix has seen a year-over-year return of +23% ! The 20-city Composite index posted an annual Home Price increase of 9.3% which is the largest seen in almost seven years.
Usually the housing market is a little slow in the winter; however, December, January, and February prices actually went up.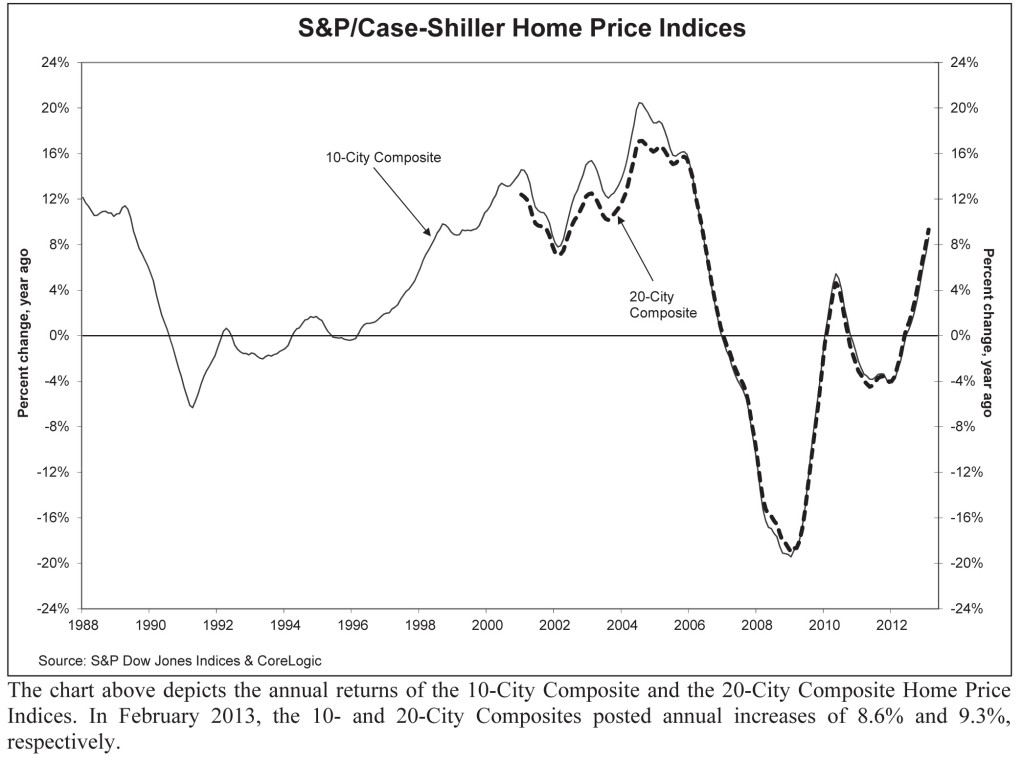 Inventory is still low, the housing market is improving nationwide, interest rates are low, and spring is in the air!
Charlie
Real Estate Associate Broker |

Prudential
610 Market Place Plaza, Steamboat Springs, CO 80487