Steamboat Springs, CO Real Estate Report
How's the market Charlie?  Well, I'd have to say the majority of the real estate market is very good. Running the current absorption rate, we see almost every segment of the market is very good with a couple exceptions. Medium to high-end condo activity remains slow with limited buyers and high inventory. Other than that, its trending to be a seller's market with prices on the rise.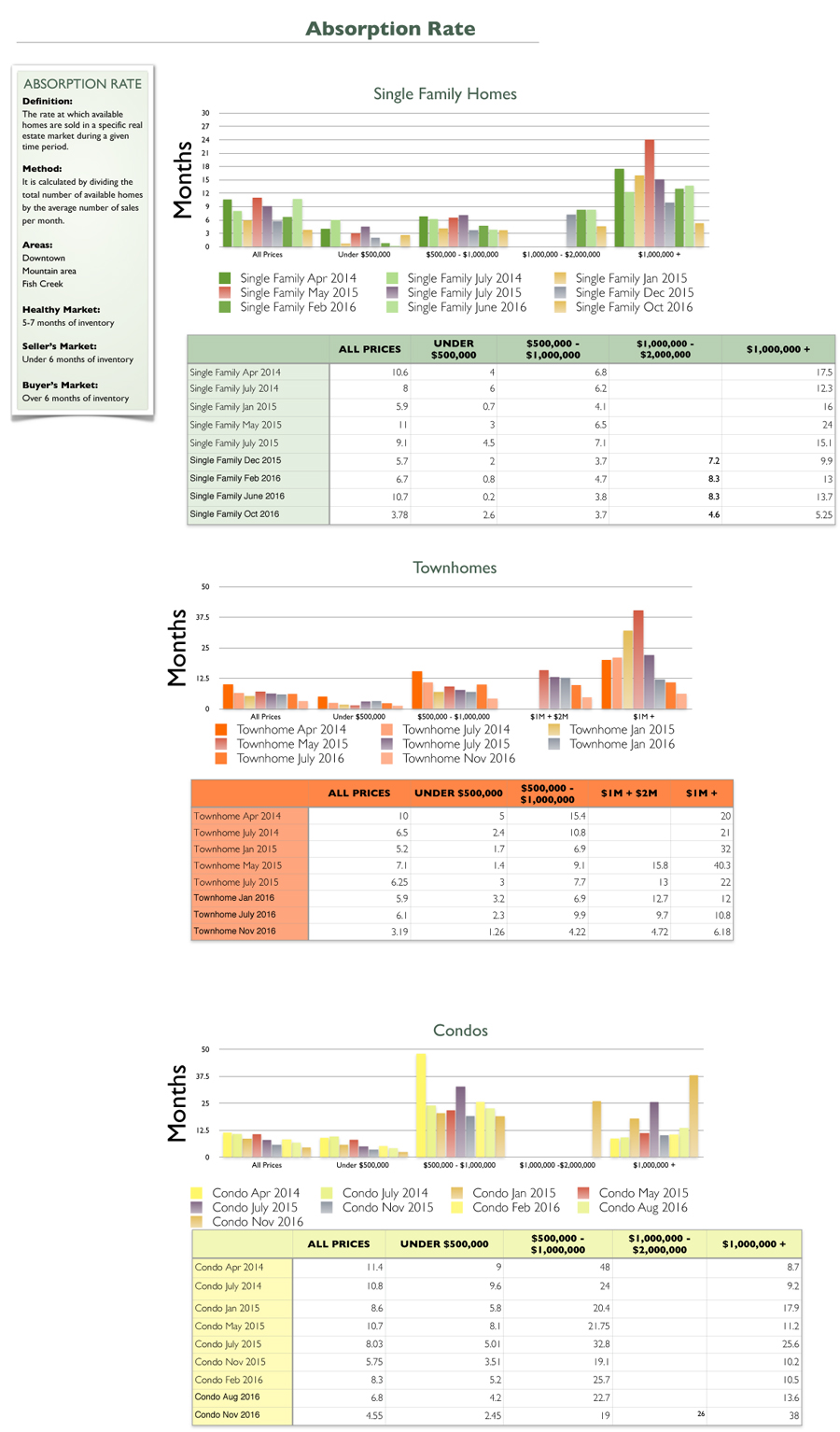 Steamboat Absorption Rate Nov 2016
Routt County Real Estate Market 
Third quarter figures are out with a great close to September 2016, with 176 Transactions and $80.5M in Gross Volume. Year over year figures show September Gross Volume up +36.55% and transactions up +32.33%!
There was particularly strong sales of upper end properties in September – 19 properties sold for over $1M, including a ranch listing just outside of town for $7M. In August 2016 there were 11 properties sold for over $1M.

Residential Transaction Price Point Analysis September 2016

Price Point

# of transactions

% of transactions

Previous month % of transactions

% of gross volume

Previous month % of gross volume    

Under $500K

 73

63%

69%

30%

34%

$500,001 – $1M

 26

22%

23%

25%

27%

$1M – $3M

 14

13%

6%

27%

19%

Over $3M

 3

2%

2%

19%

20%
This chart notes single family and multi family residential sales, 116 total transactions for the month of September. Not shown here are the 27 timeshare transactions, 25 land, 3 commercial and 5 miscellaneous transactions for a total of 176 transactions. There was 1 bank sale in September 2016.
Pending sales figures held steady in October with a daily pending figure of over 200 properties everyday throughout the month. This bodes very well for next months figures! If we look at the change to Gross Volume Year-to-Date figures reported each month throughout the year, Routt County has repeatedly shown a strong increase over the same times in 2015, see below. If this trend continues 2016 could potentially finish with a total Gross Volume of 10-20% more than last year!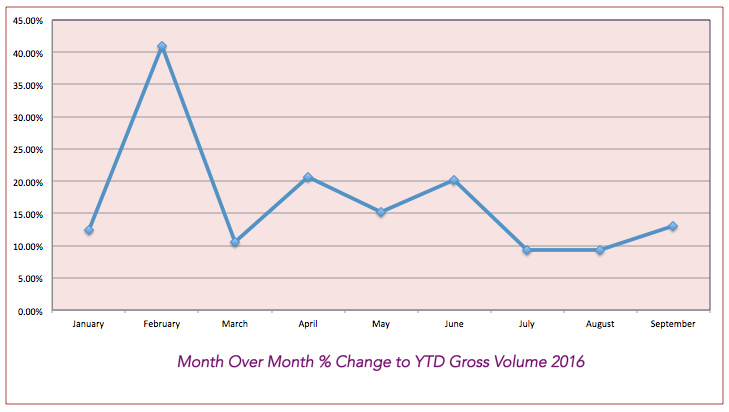 View full September 2016 Routt County market statistics here
National Real Estate Market
U.S. home prices rose again in August, with the S&P CoreLogic Case-Shiller U.S. National Home Price NSA Index reporting a 5.3% annual gain. This figure is up from 5.0% last month.  The latest S&P Dow Jones Indices report shows that all 20 cities included in the composite saw prices higher than the same time last year, and 50% of those saw an increase in price gains from July to August.
David M. Blitzer, Managing Director and Chairman of the Index Committee at S&P Dow Jones Indices reports "Other housing data including sales of existing single family homes, measures of housing affordability, and permits for new construction also point to a reasonably healthy housing market."
Regards,
Charlie
Need gear? Then don't miss the Steamboat Springs Winter Sports Club's annual Ski & Sport Swap on Saturday November 12th. This popular event features a host of vendors selling new gear and plenty of locals consigning their gently used wares. The end result – you get what you need and the proceeds benefit our local athletes!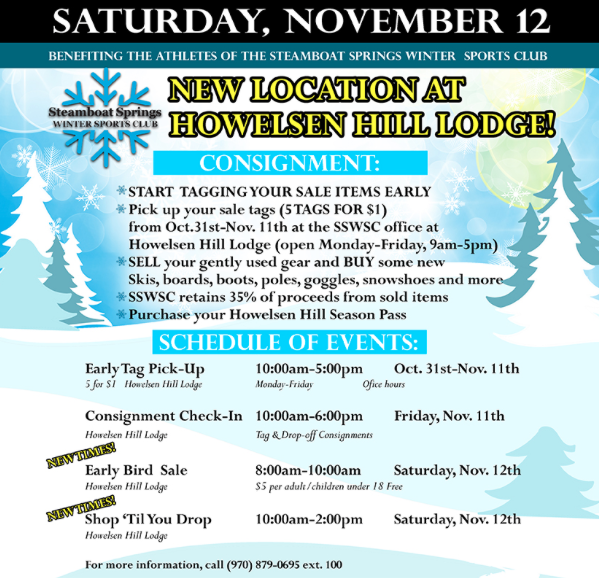 Want to learn more about me?
Charlie Dresen
Real Estate Associate Broker |Sotheby's
Change Your Experience
970-846-6435 | SteamboatsMyHome.com
Charlie@SteamboatsMyHome.com