Steamboat Springs, CO Real Estate Report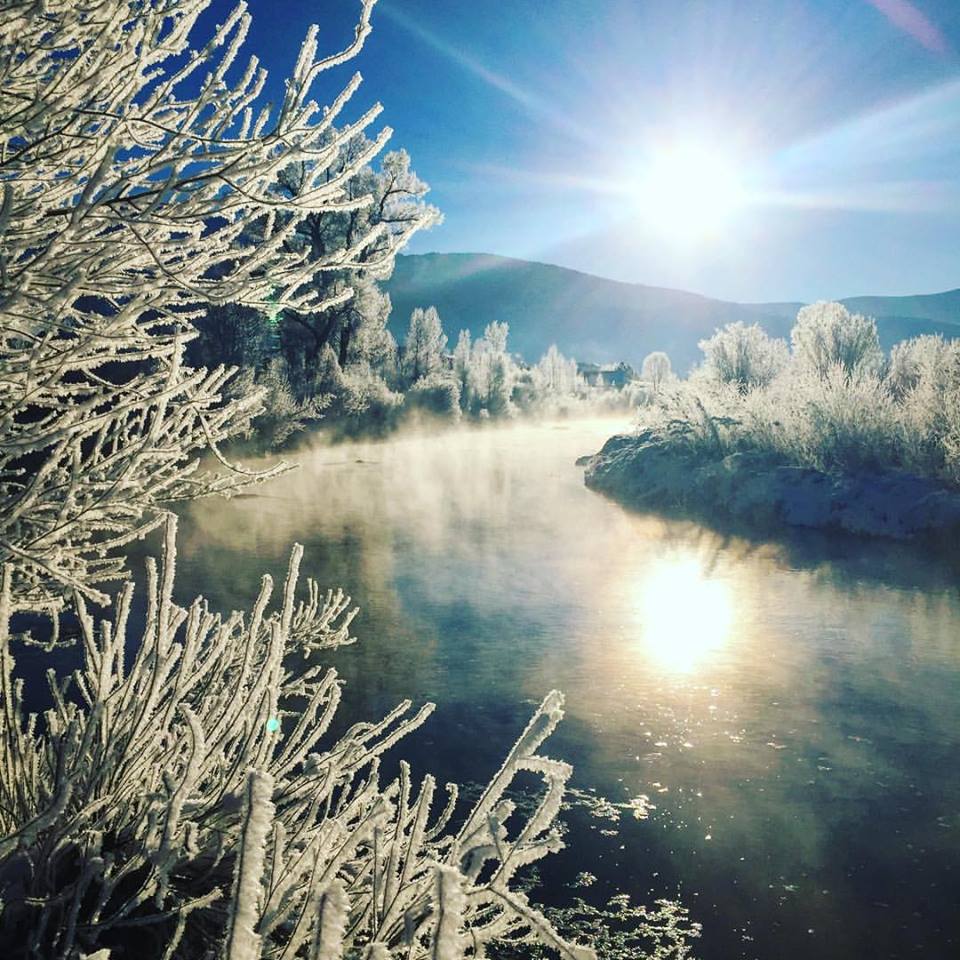 Happy Thanksgiving!
Steamboat locals and snow-lovers alike are particularly thankful this time of year because this is the week that Steamboat Ski Resort opens for the season! The ski area will open with its annual Scholarship Day tomorrow, Wednesday, November 25. This opening day tradition at Steamboat Resort is a fundraiser for the Steamboat Springs Winter Sports Club Scholarship Fund and has raised over $850,000 since 1991/92. Tickets are $30 for top-to-bottom access or $20 for the lower mountain. *Please note: season passes will not be accepted on Wednesday. The mountain opens for the season on Thanksgiving Day.
Routt County Real Estate Analysis
September was a good strong month for Routt County real estate transactions. Gross sales for the month were $58.9M, although that is down -27.6% compared to September 2014, that month last year was kind of anomaly with two $30M transactions. Overall, gross sales are up +4.2% for the year. 133 transactions were closed in September, up +3.69% YTD. 


Residential Transaction Price Point Analysis

Price Point

# of transactions

% of transactions

Previous month % of transactions

% of volume

Previous month % of volume

Under $500K

63

72%

59%

39%

32%

$500,001 – $1M

16

18%

32%

25%

39%

$1M – $3M

6

6%

8%

24%

21%

Over $3M

1

1%

1%

12%

9%
This chart notes single family and multi family residential sales, 86 total transactions for the month of September. Not shown here are the 19 timeshare transactions, 17 land, 8 commercial and 3 miscellaneous transactions for a total of 133 transactions. There were 3 bank sales along with 3 new unit sales.
September 2015 Routt County real estate stats
 National Real Estate Market
U.S. home prices rose slightly higher over the past 12 months according to the September 2015 S&P Case-Shiller Home Price Index. The national index, covering all 9 census divisions, rose 4.9% in the 12 months ending September 2015 versus 4.6% for August 2015.  The 10-city composite gained 5.0% year-over-year while the 20-city composite had higher gains at 5.1%. After adjusting for the Consumer Price Index (CPI), a statistical estimate used as a measure of inflation and used to calculate the real value of wages, the S&P Case-Shiller National Home Price Index rose 3% from September 2014 to September 2015.
San Francisco (11.2%), Denver (10.9%) and Portland (10.1%) had the highest year-over-year gains among the 20 cities. Seventeen of the 20 cities reported greater  price increases in the year ending September 2015.
"With unemployment at 5% and hints of higher inflation in the CPI, most analysts expect the Federal Reserve to raise its Fed Funds target range to 25 to 50 basis points, the first increase since 2006. While it will make news, it is not likely to push mortgage rates far above the recent level of 4% on 30 year conventional loans. In the last year, mortgage rates have moved in a narrow range as home prices have resin." Most other recent housing indicators also show strength," says David M. Blitzer, Managing Director and Chairman of the Index Committee at S&P Dow Jones Indices.
Below is a graph showing year-over-year change in home prices and rents, used as part of the Consumer Price Index. As you can see, there is currently not much spread between the two.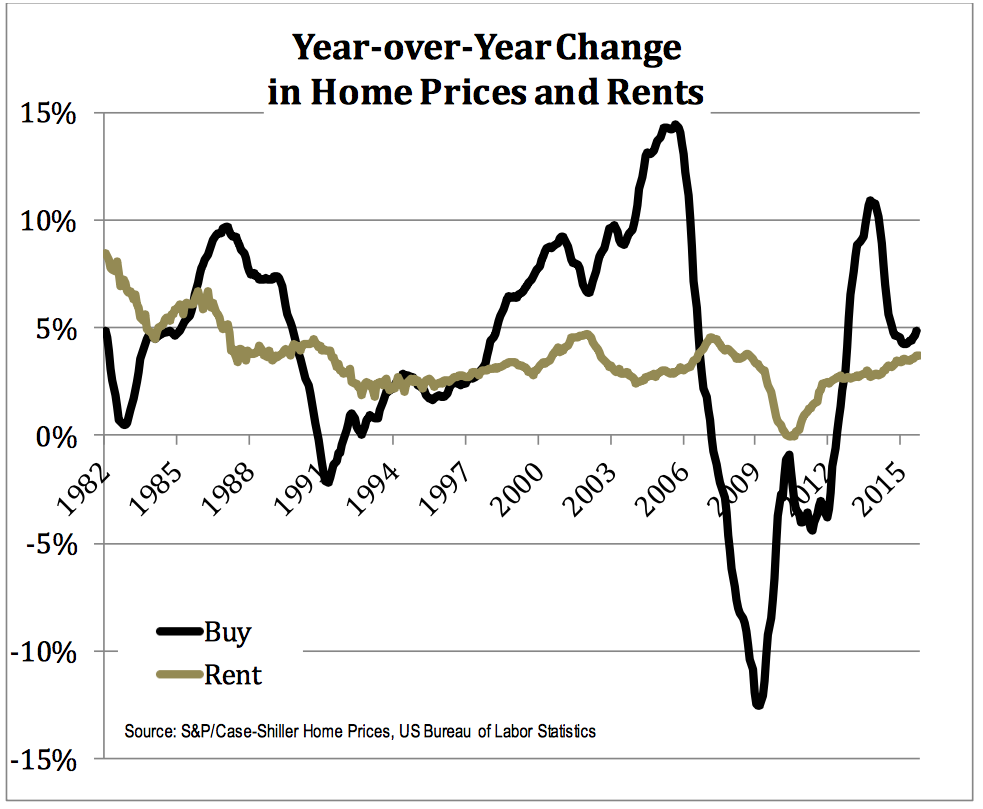 S & P Case Shiller Home Price Index for September 2015