Steamboat Springs, CO Real Estate Report
Happy Independence Day, I hope you had a fun and safe weekend of festivities! If you are in Steamboat Springs this weekend don't miss the annual Balloon Rodeo and Art in The Park. Both events extend over both Saturday and Sunday and are great fun for all ages. Click on the links for more information.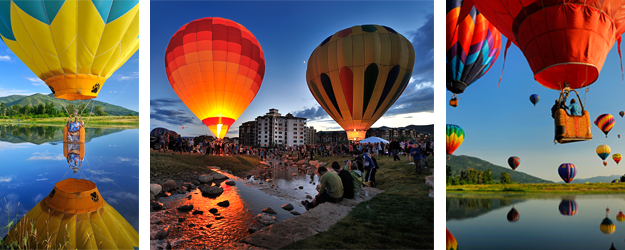 Routt County Real Estate Analysis 
May was a solid month with $47.8M in Gross Volume and 119 Transactions. Gross Volume was up by +0.39% from May 2015 and  transactions were up by +15.53% compared to last May, with the YTD at +3.38%
A snapshot of current values:
Average Sales Price:
Single Family -3%
Multi Family +3%
Vacant Land -34%
Median Sales Price:
Single Family +16%
Multi Family +11%
Vacant Land -39%
Average PPSF
Single Family +4%
Multi Family +6%
Vacant Land +31%
There are currently 179 pending sales, on July 1 2015 there were 185 pending sales.
View full May 2016 Routt County market statistics here
National Real Estate Market
Is the national market showing signs of softening? The June 30th S&P Case-Shiller Home Prices Index release reported a 5.0% annual gain in April, down from 5.1% the previous month. The 10-City Composite posted a 4.7% annual increase, down from 4.8% in March, while the 20-City Composite showed a year- over-year gain of 5.4%, down from 5.5% from the prior month.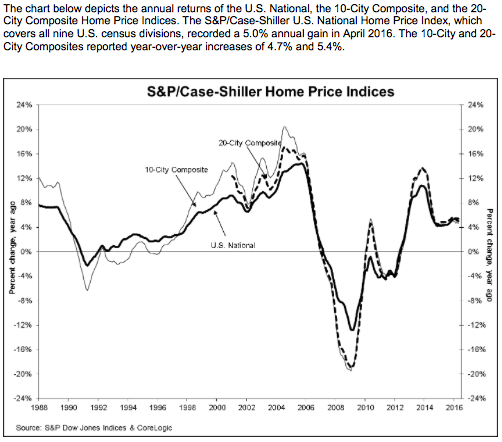 A number of cities are setting new high price records, including Denver, supported by low unemployment and low interest rates. "However, the outlook is not without a lot of uncertainty and some risk. Last week's vote by Great Britain to leave the European Union is the most recent political concern while the U.S. elections in the fall raise uncertainty and will distract home buyers and investors in the coming months" says David M. Blitzer, Managing Director and Chairman of the Index Committee at S&P Dow Jones Indices.
With tight home inventory nationally and consistently climbing prices, one upside of this turmoil is its impact on interest rates. Here the Wall Street Journal discusses how U.S. Homeowners Could Benefit from Brexit Vote.
Regards,
Charlie
Want to learn more about me?
Charlie Dresen
Real Estate Associate Broker |Sotheby's
Change Your Experience
970-846-6435 | SteamboatsMyHome.com
Charlie@SteamboatsMyHome.com