Steamboat Springs, CO Real Estate Report
Summer 2016 is official coming to a close. The new school year has started, the weather has cooled, and the leaves have begun to turn. But if you are looking for one last hurrah check out the weekend of Labor Day festivities happening in and around South Routt beginning tonight. For more than a century Oak Creek has hosted this family friendly and mostly free weekend, see the full list of events here.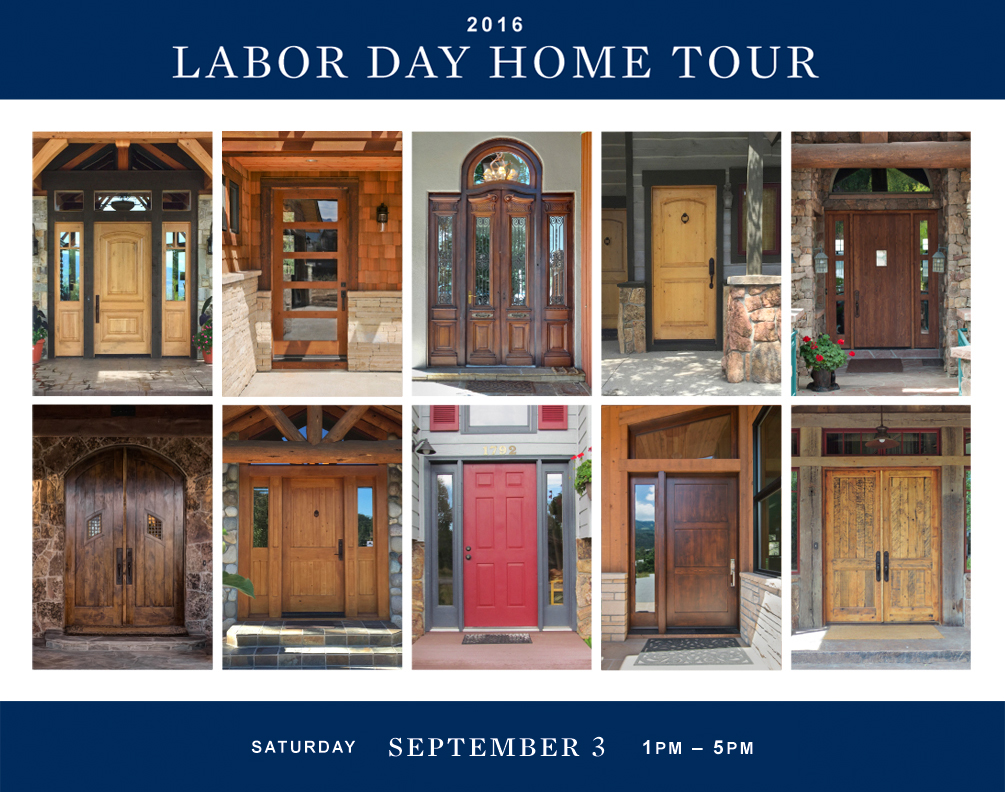 It is also time for the 11th Annual Steamboat Sotheby's International Realty Labor Day Home Tour! If you are in town and are interested in doing any or all of the self guided tour there are 28 properties to choose from, including one of my own listings 1076 Steamboat Blvd. Come by and say hi between 1-5PM on Saturday Sept 3rd!
Routt County Real Estate Analysis 
The July figures initially come off a little weak, but they aren't telling us the whole story: Dollar volume for July 2016 was $62+M, -22.94% from July 2015 and roughly $20M less than last month. The number of transactions for July 2016 was 150, -10.71% from July 2015 and 18 transactions less than June 2016.
So the market looks like it took a bit of a dip, and perhaps it did. However overall YTD volume is up 9.32% and transactions are up 2.78%. And pending sales have been hovering around 230+ transactions throughout the month, so we are going to go out on a limb and forecast that August is going to be a strong month for real estate.
Also fun for July – Routt County's first international buyer for 2016, hailing from Germany!

Residential Transaction Price Point Analysis July 2016

Price Point

# of transactions

% of transactions

Previous month % of transactions

% of gross volume

Previous month % of gross volume    

Under $500K

57

65%

60%

34%

29%

$500,001 – $1M

22

24%

28%

32%

33%

$1M – $3M

10

11%

11%

34%

33%

Over $3M

0

0%

1%

0%

5%
This chart notes single family and multi family residential sales, 89 total transactions for the month of July. Not shown here are the 25 timeshare transactions, 23 land, 7 commercial and 6 miscellaneous transactions for a total of 150 transactions. There were no bank sales in July 2016.
View full July 2016 Routt County market statistics here
National Real Estate Market
The August 30th S&P Case-Shiller Home Prices Index release reported a 5.1% annual gain in June, unchanged from last month. The 10-City Composite posted a 4.3% annual increase, down from 4.4% the previous month. The 20-City Composite reported a year-over-year gain of 5.1%, down from 5.3% in May.
"Home prices continued to rise across the country led by the west and the south," says David M. Blitzer, Managing Director and Chairman of the Index Committee at S&P Dow Jones Indices. " In the strongest region, the Pacific Northwest, prices are rising at more than 10%; in the slower Northeast , prices are climbing a bit faster than inflation. Nationally, home prices have risen at a consistent 4.8% annual pace over the last two years without showing any signs of slowing. Overall, residential real estate and housing is in good shape. Sales of existing homes are at running at about 5.5 million units annually with inventory levels under five months, indicating a fairly tight market."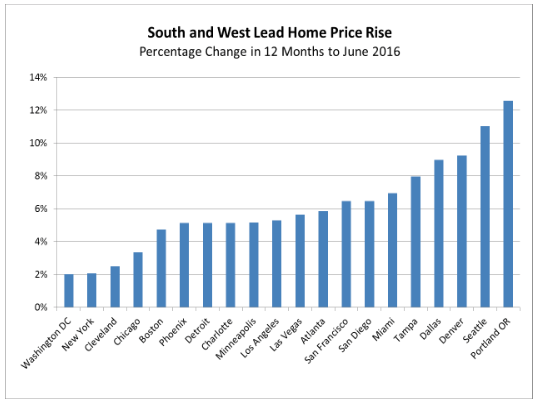 Wishing you a great holiday weekend!
Regards,
Charlie
Want to learn more about me?
Charlie Dresen
Real Estate Associate Broker |Sotheby's
Change Your Experience
970-846-6435 | SteamboatsMyHome.com
Charlie@SteamboatsMyHome.com