Steamboat Springs, CO Real Estate Report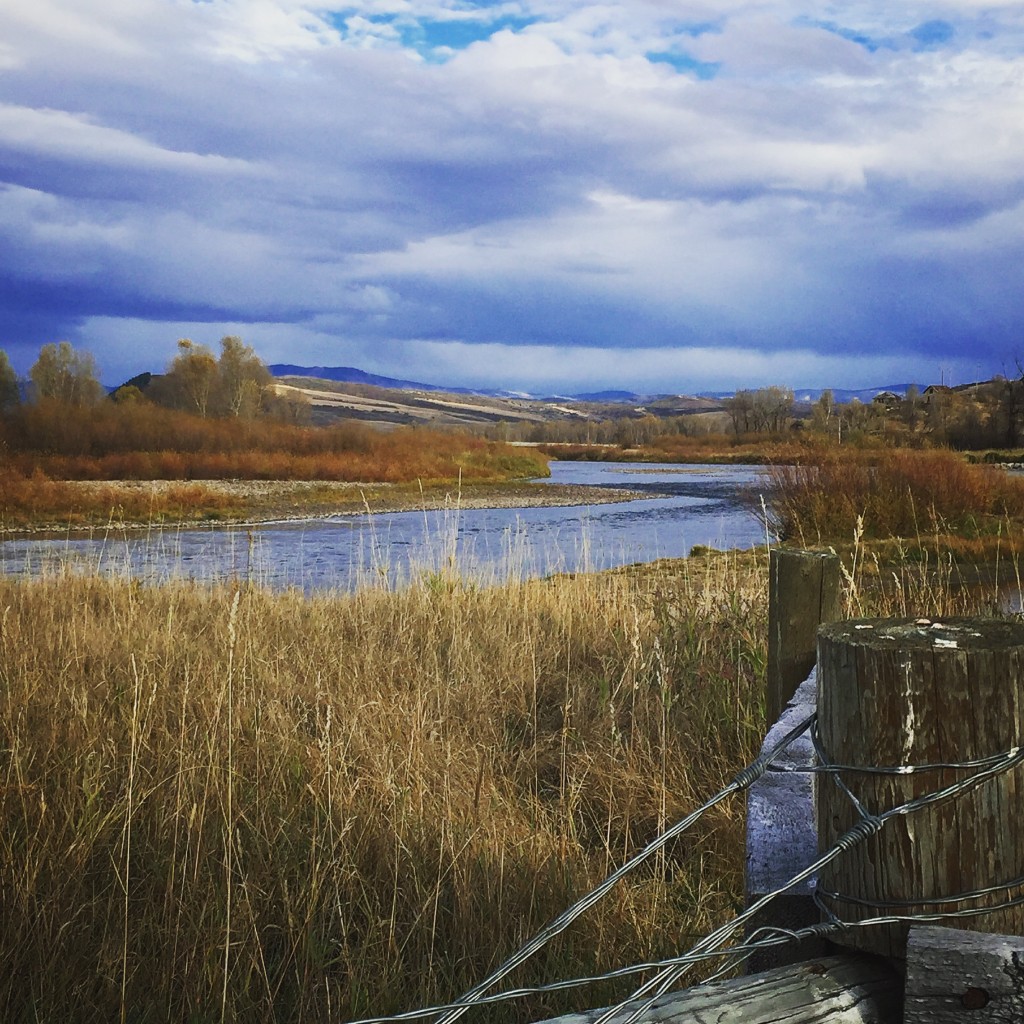 I hope you were able to see the beautiful fall colors here in the Yampa Valley over the past few weeks. At this point, most of the leaves have fallen and the mountains are looking ready for snow.
Speaking of which, you know that Old Man Winter is just around the corner, right? Is your home ready? Click here for a checklist of things to do to prepare your home for the cold and snow.
Routt County Real Estate Analysis
August continued the trend of strong real estate numbers and transactions for Routt County. Gross sales for the month was $62.4M, up +24+% compared to August 2014 and up +11.79% year-to-date.  150 transactions were closed in August. That's the most transactions August has seen in 5 years.


Residential Transaction Price Point Analysis

Price Point

# of transactions

% of transactions

Previous month % of transactions

% of volume

Previous month % of volume

Under $500K

57

59%

63%

32%

37%

$500,001 – $1M

30

32%

31%

39%

40%

$1M – $3M

8

8%

6%

21%

16%

Over $3M

1

1%

1%

9%

7%
This chart notes single family and multi family residential sales, 96 total transactions for the month of August. Not shown here are the 19 timeshare transactions, 18 land, 7 commercial and 10 miscellaneous transactions for a total of 150 transactions. There were only 4 bank sales along with 6 new unit sales.
August 2015 Routt County real estate stats
Single Family Home sales in Steamboat saw a decrease in months of inventory in all price point. This is good news.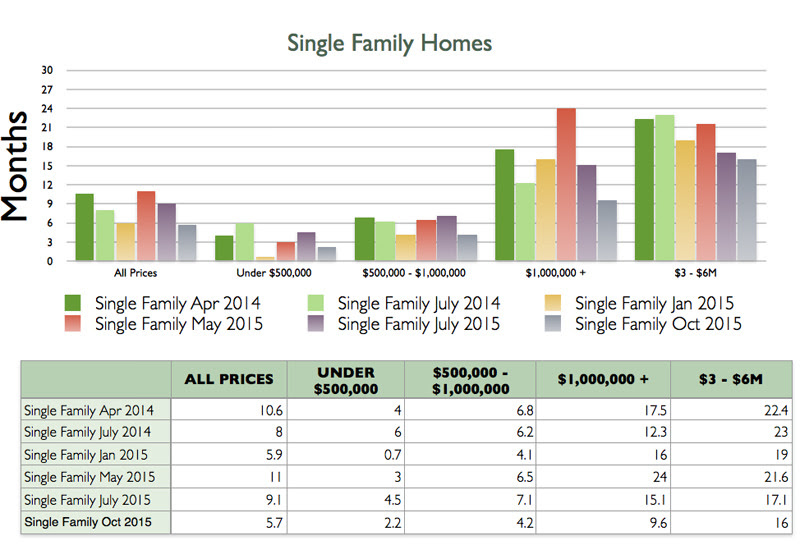 Townhouse sales in Steamboat saw a decrease in months of inventory in all price point. This is good news although it's still a buyer's market for properties over $1,000,000.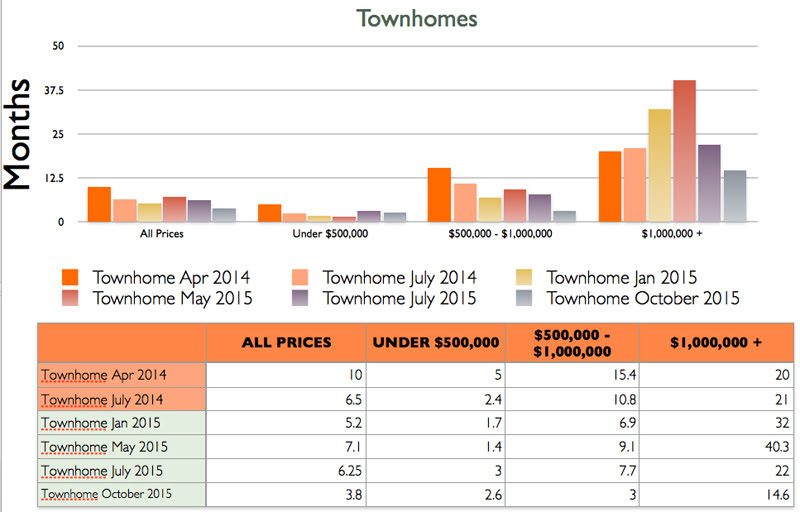 Condo sales in Steamboat saw a decrease in months of inventory in all price point. This is good news although it's still a buyer's market for condos over $500,000.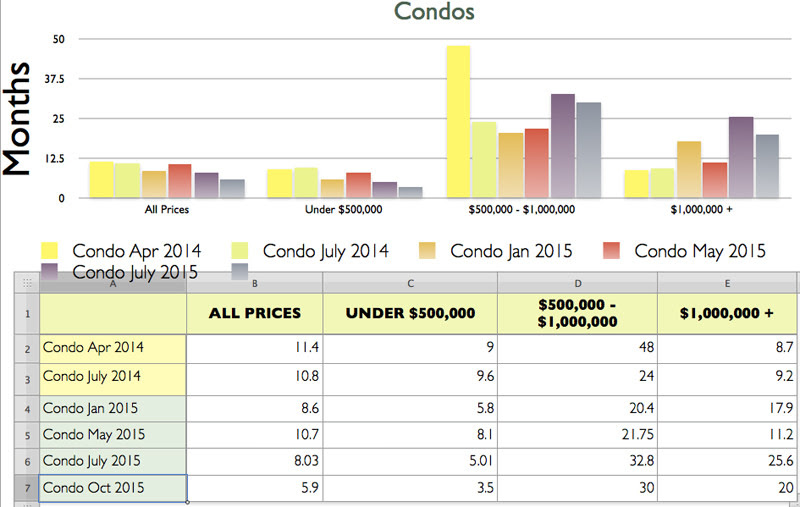 Colorado Real Estate Market
Denver's real estate market has been hot, hot, hot for a while now. Stories of sellers getting up to 30 offers on their home and homes selling for far more than the asking price have become common place for Denver's market. Most recently, however, we are seeing a bit of a slowdown among Front Range real estate and for the first time in years, single family homes in Denver are lowering their prices.
Typically Steamboat Springs' real estate trends lag behind national and Front Range Colorado markets. So if the slowing of the Denver market, not halting or stalling by any means but slowing, is any indication of what's to come, we will see our real estate sales and inventory slow a bit as well over the next few months.
National Real Estate Market
The July 2015 S&P Case-Shiller Home Price Index showed that U.S. home prices continued to rise over the past 12 months. The national index, covering all 9 census divisions, rose 4.7% in the 12 months ending July 2015 versus 4.5% for June 2015.  The 10-city composite gained 4.6% year-over-year while the 20-city composite had higher gains at 5.0%.  San Francisco (10.4%), Denver (10.3%) and Dallas (8.7%) had the highest year-over-year gains among the 20 cities.
"Prices of existing homes and housing overall are seeing strong growth and contributing to recent solid growth for the economy," says David M. Blitzer, Managing Director and Chairman of the Index Committee at S&P Dow Jones Indices. "The S&P/Case Shiller National Home Price Index has risen at a 4% or higher annual rate since September 2012, well ahead of inflation. Most of the strength is focused on states west of the Mississippi. The economy grew at a 3.9% real annual rate in the second quarter of 2015 with housing making a major contribution. Residential investment grew at annual real rates of 9-10% in the last three quarters, far faster than total GDP. Further, expenditures on furniture and household equipment, a sector that depends on home sales and housing construction, also surpassed total GDP growth rates."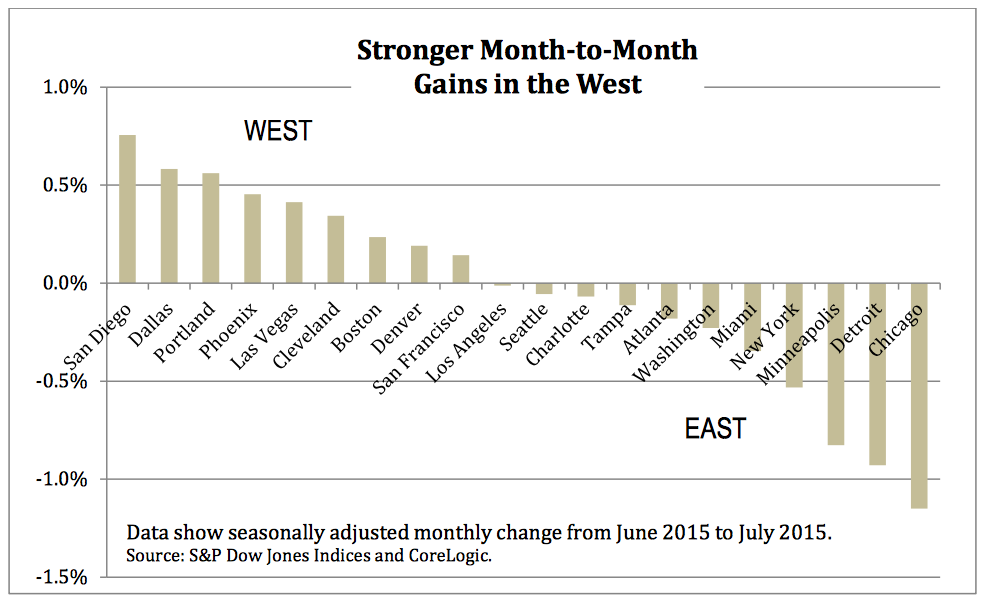 As of July 2015, average home prices for the metropolitan markets within the 10-city and 20-city composites are back to their winter 2005 levels.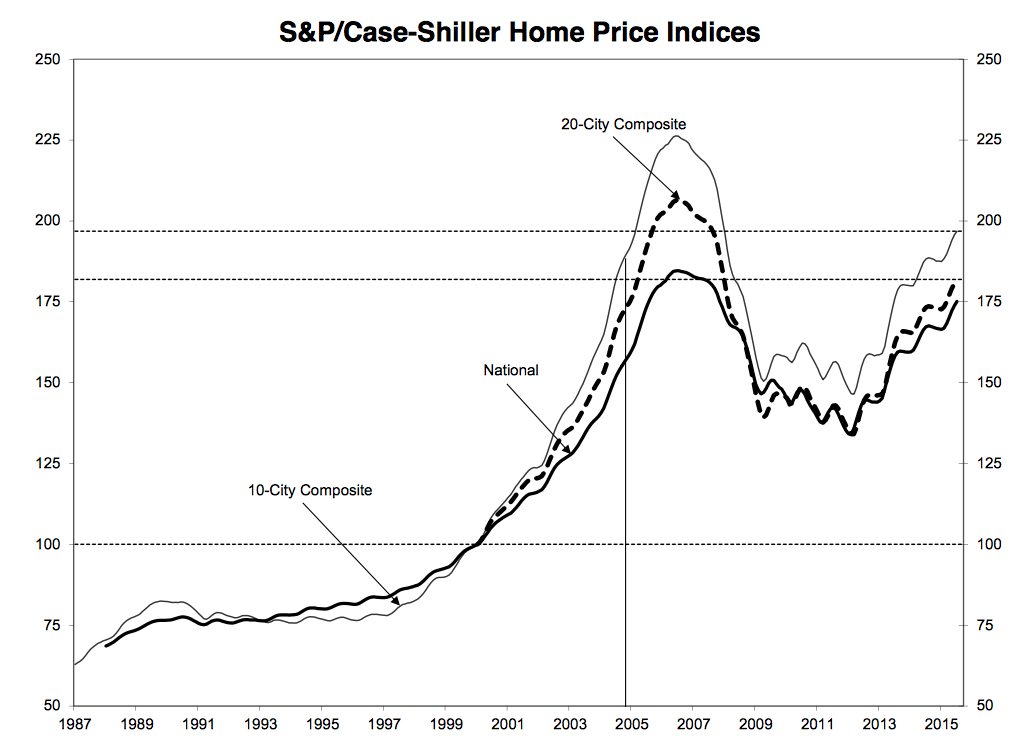 S&P Case Shiller Home Price Index for July 2015
Regards,
Charlie
Want to learn more about me?
Charlie Dresen
Real Estate Associate Broker |Sotheby's
Change Your Experience
970-846-6435 | SteamboatsMyHome.com
Charlie@SteamboatsMyHome.com