Thoughtful Mountain Living at Lynx Basin Ranch
Many people reach a point in their lives when they feel the need to abandon city living and hectic lifestyles for a more thoughtful and relaxed lifestyle. Conscientious home design often accompanies this lifestyle change. This embracing of eco-consciousness, both personally and in its surroundings, could not be any more evident than it is at 23115 Lynx Basin Lane in Oak Creek, CO.
Located just 25 minutes from Steamboat Springs and 5 minutes from Stagecoach Lake, this 35 acre mountain paradise is quiet, beautiful and soothing to the soul. The home faces north capturing views of Stagecoach Lake and Youngs Peak. Just a short walk from the home is a mountain-top yurt and firepit perfect for watching the sunset and roasting marshmallows.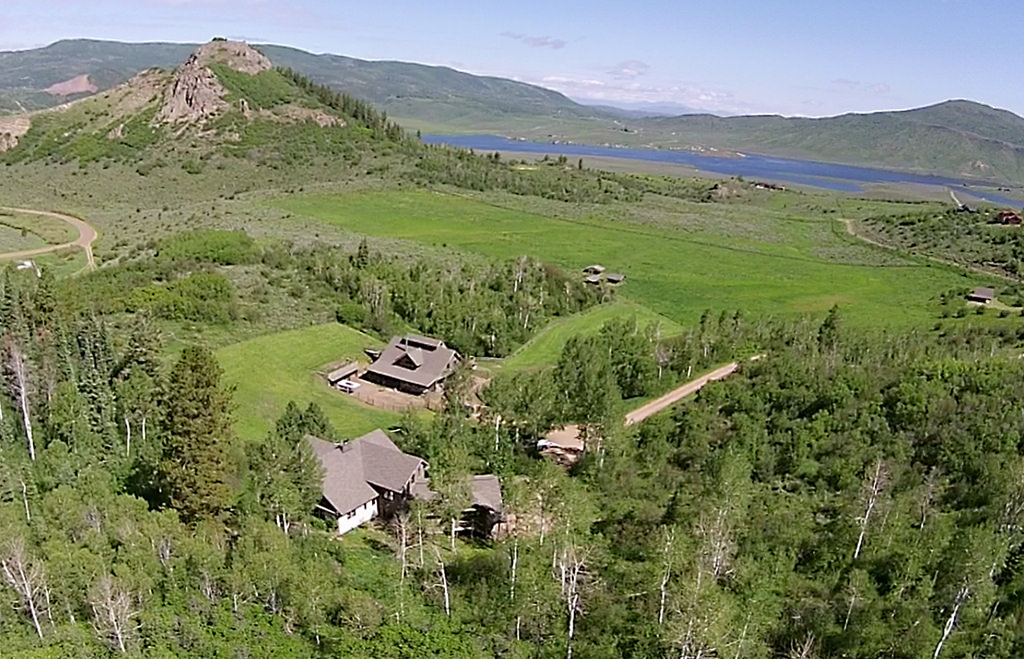 The master bedroom opens to the sound of the water feature and mountain flowers in the backyard; a perfect place for morning yoga and meditation.
Sit with a book on the lovely wraparound porch while taking in the beauty and the views. Mature aspens and evergreens on the west side shade the home from the late afternoon/evening sun. The only sounds you will hear are the songs of the birds in the trees.
The beautiful, one-of-a-kind, 4,565 sq. ft. home with caretaker's unit is energy efficient and eco-conscious by design. Architect Robert Hawkins utilized straw bale-wrapped timber frame for the home and was built specifically for the lot it sits on. Inside the home wood, stone and plastered straw work beautifully together creating an inviting and warm atmosphere. The timber frame was sourced from fallen douglas fir thus minimizing the number of live trees used.
Radiant floor heat warms the home while a new HE boiler with side-arm water heater makes for an efficient and cost effective heat supply. Of course, it would not be a true mountain home if it didn't have a proper wood-burning fireplace. This one is surrounded in floor to ceiling river rock.
The beautiful 36′ x 48′ barn with 12′ overhangs on the south and north sides provide quality housing for large animals complete with a heated vet room. Upstairs is a gorgeous 1,400 square foot apartment.
Lynx Basin Ranch was a former alpaca ranch but the barn stalls are equipped for horses as well.
Whether you are looking for a small ranch for raising animals, horse property for the family or space for a zen retreat, Lynx Basin Ranch has boundless opportunities.
Note: Expand to a 76 acre property with the purchase of the 41 acre parcel next door.  And if Lynx Basin isn't your style, search for all Steamboat Springs Real Estate here.
Charlie Dresen
Real Estate Associate Broker | Steamboat Sotheby's
Local Knowledge | Global Exposure | Defining Service
970-846-6435 | SteamboatsMyHome.com